Indulge in the ultimate luxury Niseko winter holiday with Hokkaido Ski Club's VIP Experience. From the moment you touch down in Hokkaido, enjoy the premium services that are provided just for you.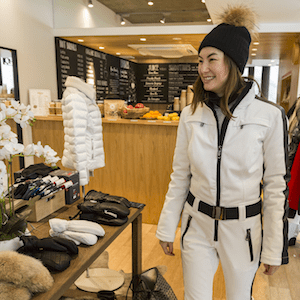 As a guest of our Club VIP Experience, you will be treated to a most exquisite winter experience. From the detailed planning and design of your personalised itinerary, to having an instructor and mountain host dedicated to looking after you during your stay. With your entire holiday taken care of by our experienced team, you can unwind and take in every moment of this snowy mountain sanctuary.
Get in touch with us to join our exclusive program this winter.
The Club VIP Experience
You will have complete access to a full range of services in the Club VIP Experience, including:
Private Lessons and Powder Guiding Experiences tailored to your preferences and requests
Equipment rental assistance, including in-house fittings
Personal shoppers and Massage therapists
Private Dining Experiences
Private Airport Transfer and In-resort Private Transfers
Concierge services for activities such as restaurant bookings, whiskey and sake tastings, onsen tours and in-house babysitting services