Nothing excites a sweet tooth more than the delicious flavours of Japanese desserts and sweets. Light and fluffy crepes, matcha mochi and milky soft creams. Your mouth is watering already, right? When the summer season rolls around in Niseko, the list of sweet spots to get your sugary fix are endless. Yet the best ones are those that are hidden away away from the crowds and tourists. Here are 5 off-the-beaten path Niseko cafes to hit in the summer that will get your tastebuds exploding and your Instagram feed buzzing.
For assistance with making reservations, please contact [email protected].
The newest creperie in town is opened by a rice farmer from neighbouring Rankoshi town, renowned for their "Yume Pirika" rice. He  uses the premium varietal to make his unique rice flour crepes (hence its French name "Crepe-riz").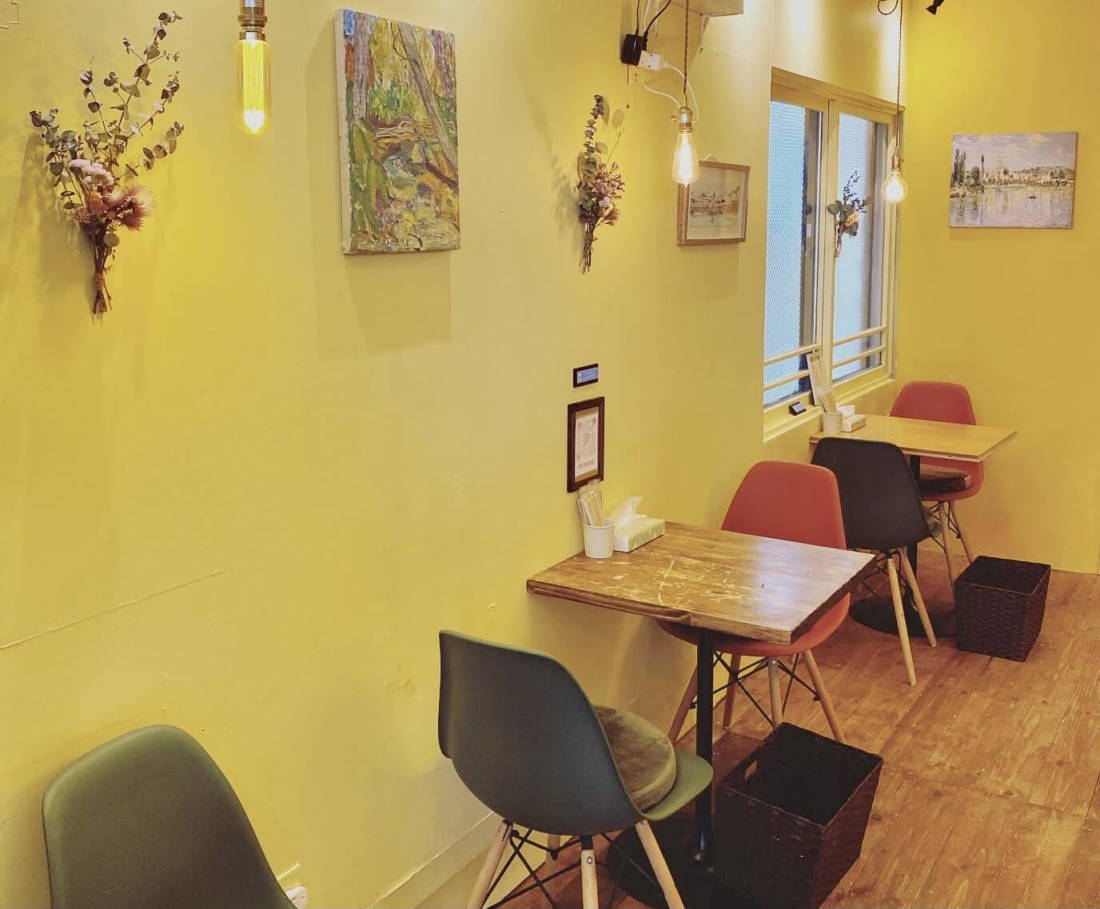 The cafe is situated in a hole-in-the-wall right in front of Kutchan train station along the main "Ekidori" street. With its bright yellow decor, you will find yourself stepping into sweet summertime and admiring the artwork depicting the French countryside. Each crepe is freshly whipped up à la minute with pure Hokkaido cream from the Nemuro-Kushiro region. It is paired with your favorite choice of fruit and laced with either caramel (ask for the adult version) or organic chocolate sauce. Or go for the blueberry cream cheese drizzled with Rankoshi honey – that's a winner too.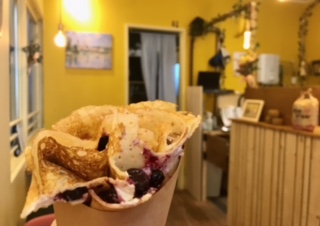 The texture of the crepe is "mochi-mochi" with a nice bite. Meanwhile, the ever so slight hint of fermentation provides an interesting contrast to the acidity of the fruits and richness of the cream. It is not overtly sweet at all. A dairy-free custard cream is also available as an alternative filling and savory options are in the works so you can have your crepe and eat it too. 
Opening Hours
Open Wednesdays to Sundays
11am to 6:30pm
3-1-1-2, Minami-1-Jonishi, Kutchan-cho, Abuta-gun, Hokkaido
Ph: +81 (0)70-8387-7877
Instagram: @cafe_creperiz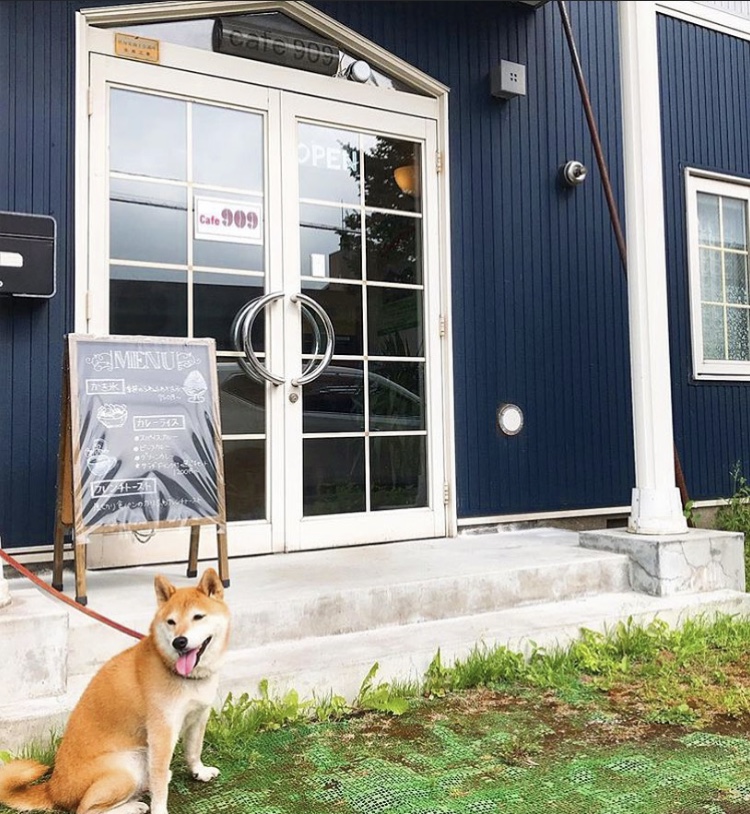 Around the corner from Creperiz is another hidden gem of a dessert house with humble character (bonus points for piped-in jazz). Cafe 909 offers a focused menu featuring "Kakigori" (shaved ice), comprising a small rotating selection of premium fruits in season like Yubari Melon in summer and Kyoho Grapes in Autumn.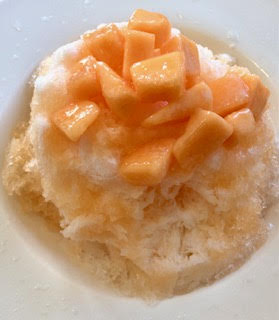 The finely shaven ice dissolves like clouds of cool cotton candy, offering the perfect respite from the sweltering summer heat. 
Opening Hours
Open Daily, except Mondays 
11:30am to 8pm, or until sold out 
2-7-1, Kita-1-Jonishi, Kutchan-cho, Abuta-gun, Hokkaido
Instagram: @cafe909 – DM for reservations 
Nestled amidst the lush forest of towering silver birch trees in Kabayama is Green Saso. This intimate abode of matcha and more is run by certified green tea sommelier Stephanie Watanabe who originally hails from Canada, and her husband Junichiro. 
As it was springtime at the time of visit, "Shincha" was in season. Shincha is the first harvest new tea coveted for its quality and limited quantities. This Shincha, featuring top grade organic Sencha, came from Yakushima island, located in the southwestern prefecture of Kagoshima (which has officially overtaken Shizuoka as the top spot in Japan's green tea output). It arrived a translucent jade with a fresh and distinct vegetal aroma, yet soft and mild on the palate; well-balanced with rounded umami on the finish. It made for perfect pairing with the bold Matcha Parfait. This sweet sundae of thick green tea ice-cream was placed on a bed of red bean "anko", cornflakes, fresh cream and topped off with crispy popcorn.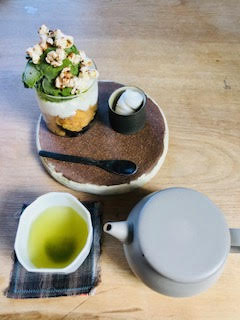 The cafe is a calming space, consisting of a mini-gallery selling Japanese craft wares and a small corner room for tea ceremonies. It also doubles as a guesthouse. You can choose to relax and sip in quiet meditation, or peer out of the window occasionally. Here you will find yourself oscillating between a state of Zen and the zipping-n-zooming of skateboards around Nupuri Bowl, their house skatepark outside which is popular with enthusiasts during summer.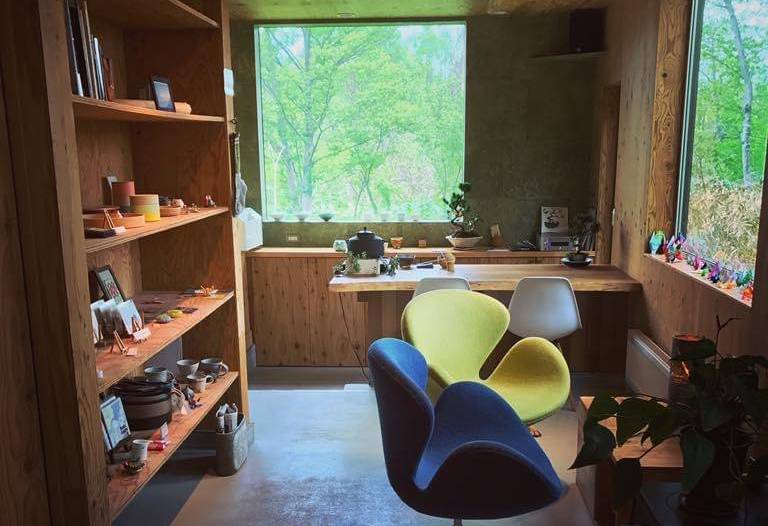 Open Thursdays, Fridays & Saturdays
12 noon to 5:30pm
59-35 Kabayama, Abuta-Gun, Hokkaido
Ph: +81 (0) 136-55-5934
This charming cafe-inn near Annupuri might seem nondescript with a simple menu during lunch. However, their desserts are not to be passed off as merely playing second fiddle. There are a variety of fresh homemade bakes – fluffy and light-as-air Chiffon cakes, a rich New York Style cheesecake and a decadent Gâteau au Chocolat. These are all stellar sweets that easily stand alone, but best accompanied with a cuppa of their hand-dripped house Yotei blend. This quality coffee is deep-roasted with a tinge of fruitiness.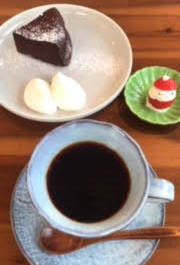 Nodoka uses specialty beans from Hazeya Coffee in Abashiri which are ground upon order and brewed with care, keeping to an exacting extraction method. Drip brew workshops are also available on request. 
Opening Hours
Open Daily, except Thursdays & every 1st Wednesday of the month
Cafe: 10am to 3:30pm (Last order 3pm)
Lunch: 11am to 2pm 
370-4 Soga, Niseko, Abuta-gun, Hokkaido
Ph: +81 (0)136-55-7888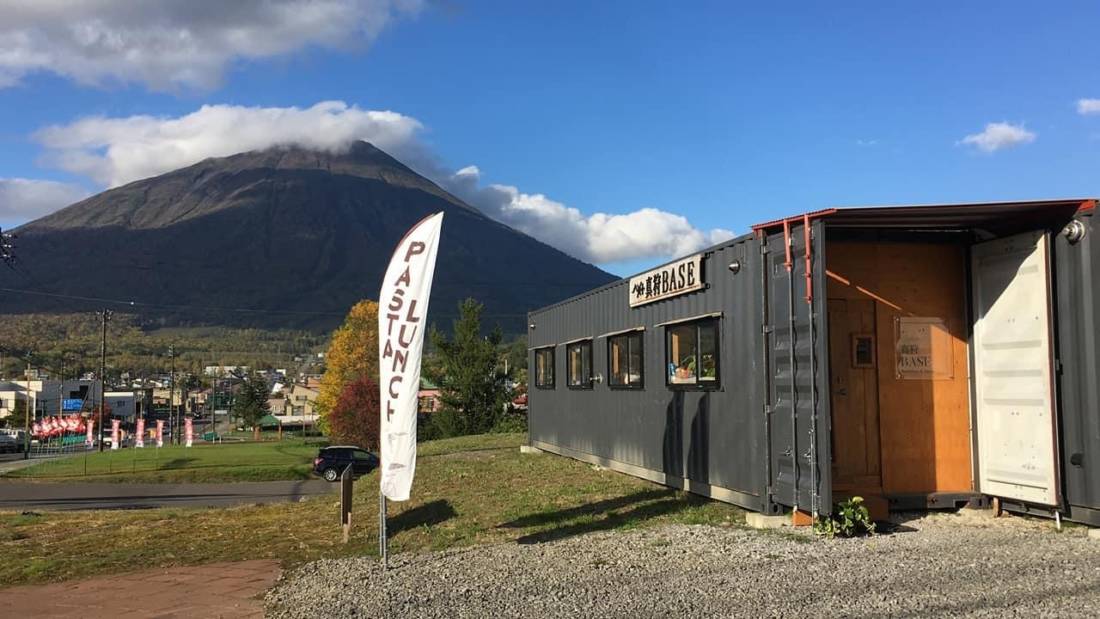 Makkari Base is a cosy container cafe located at the main junction of the pristine and peaceful village of Makkari. It has warm woody interiors and panoramic views of the majestic Mount Yotei. 
Come during the mornings for their special Nagoya-style breakfast. You will be served with toast, boiled egg, salad and a generous dollop of Ogura Jam (sweet adzuki red bean paste). All this for the price of a coffee. Or for an even sweeter start to the day, look no further than their French Toast. Each eggy parcel contains golden goodness and their barely crispy crust breaks apart at the gentlest touch of the knife to reveal a custard-y inside.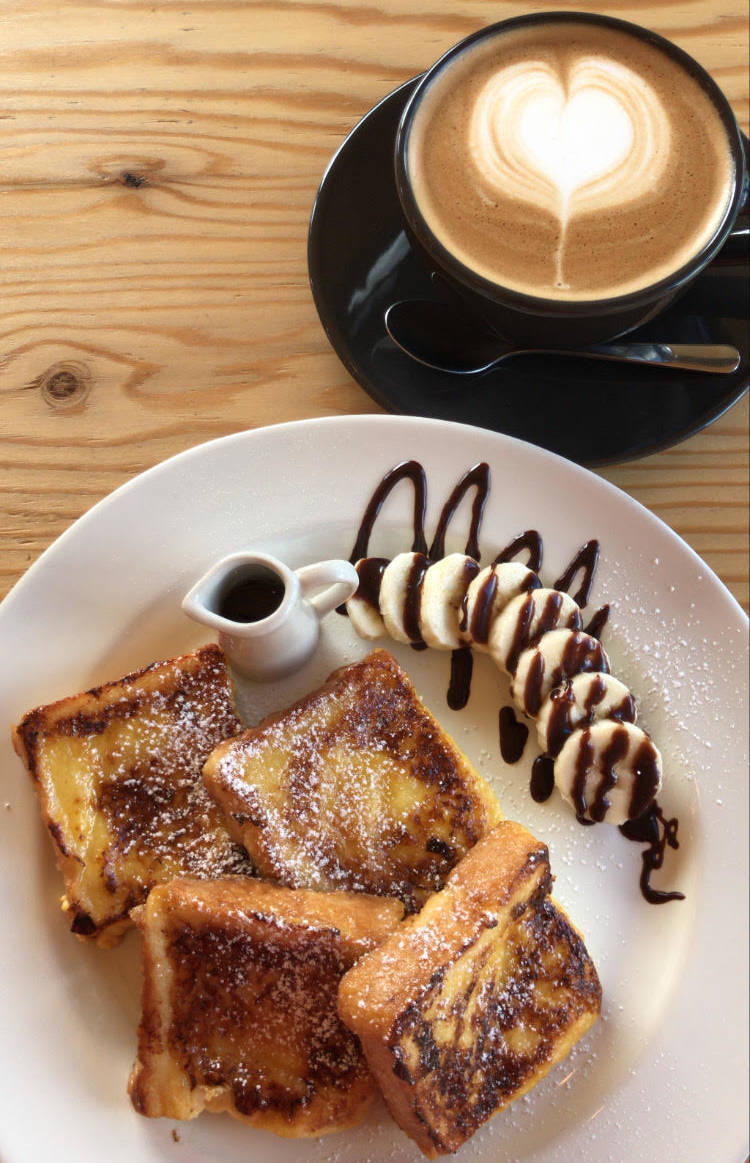 Open Fridays to Tuesdays
7am to 5pm
49-13 Makkari Village, Abuta-Gun, Hokkaido 
Ph: +81 (0)136-55-7454
Niseko is famous for its high-level quality international dining offerings so finding local dishes and places can be a mission. If there is a Japanese sweet you want to try but don't know where to find it, let us know at [email protected]. We'd be happy to point you in the right direction. Or send your thoughts and suggestions on what you'd like us to write about next for our Club Magazine. We'd love to hear from you!