Coffee is an important social part of every ski trip. It gives us the boost in the morning to get the tired legs and body going, but it also provides a warm space where we can hide from the winter elements and enjoy a sip in great company.
Coming from Slovenia, where coffee culture is serious business, I was very impressed by the fact that the Japanese baristas take things to another level. Let's explore some of our local favourite coffee shops and some from more off the beaten track.
New coffee shops in Niseko
This season a local favourite cafe has opened a new location inside the Hanazono 308 building. SPROUT is well known for roasting the beans in-house, and the owner, Yoshi san, always experiments with delicious fruity and sweet flavours. Their imported coffee machine from Italy means serious business. 

Continuing on in Hanazono, there's also a local rider's favourite hangout spot at the bottom of the Hano 1 chairlift. Run by a long-term Aussie local, the HANA 1 CAFE offers Aussie-style coffee and delicious hot toasties. A great place to sit and catch some sun rays on those spring days. Because remember, during the winter months we do not get much sun.
FRESH CAFE, at the bottom of the Family Ski run, was one of the first in Niseko serving barista-quality coffee and hot chocolate. Always a convenient place to stop and refuel.
Moving on to the Hirafu village, the cafes here takes thing to another level. GREEN FARM CAFE leads the breakfast scene in the village and offers freshly roasted coffee beans to make your day. If you feel like stretching your legs, we would recommend taking a walk to a funky-looking truck in which the legendary %ARABICA is crafting delicious coffee. Born in Kyoto Japan, this shop has become a favourite place for day tourists from Sapporo and is now also available in many major cities around the world. 
Conveniently located next to the Welcome Centre sits a little wooden shack built by Kutchan local snowboard pro-Hiromasa san. The Day: Mountain Kiosk Coffee Stand offers a warm area to enjoy a cup of coffee and talk to local riders while boasting the best views of Mt. Yotei. 
Another popular place in Hirafu village is Rhythm & Beans Coffee.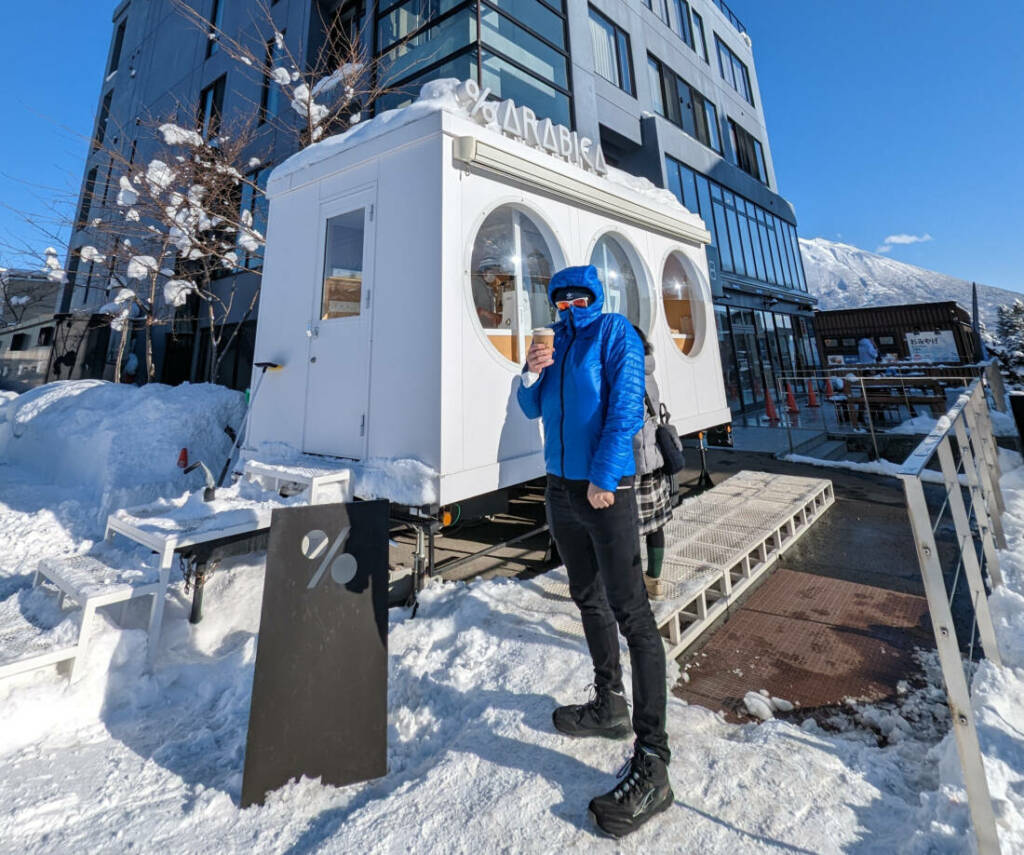 Coffee shops outside Niseko United Resort
If you are keen on exploring further away the new coffee shop in Kutchan town has opened over the summer. Called SNOWY NISEKO and is located next to 7/11 on a popular street in Kutchan town. There's also a bike shop on the premises, and they have a cool local hangout place over here. 
The Niseko region is a vast area that offers plenty of locally run cafes hidden away from the crowds. A few worth mentioning are listed here:
POW BAR

HONDA CAFE

CAFE 909

IF

NODOKA
Also worth a mention is Lawson convenience store. You can get a double shot espresso latte, which is priced very well at 180 yen. This caffeine boost is quick, consistent quality and cheap. There is also decent coffee in other convenience stores like 7-11 and Seicomart.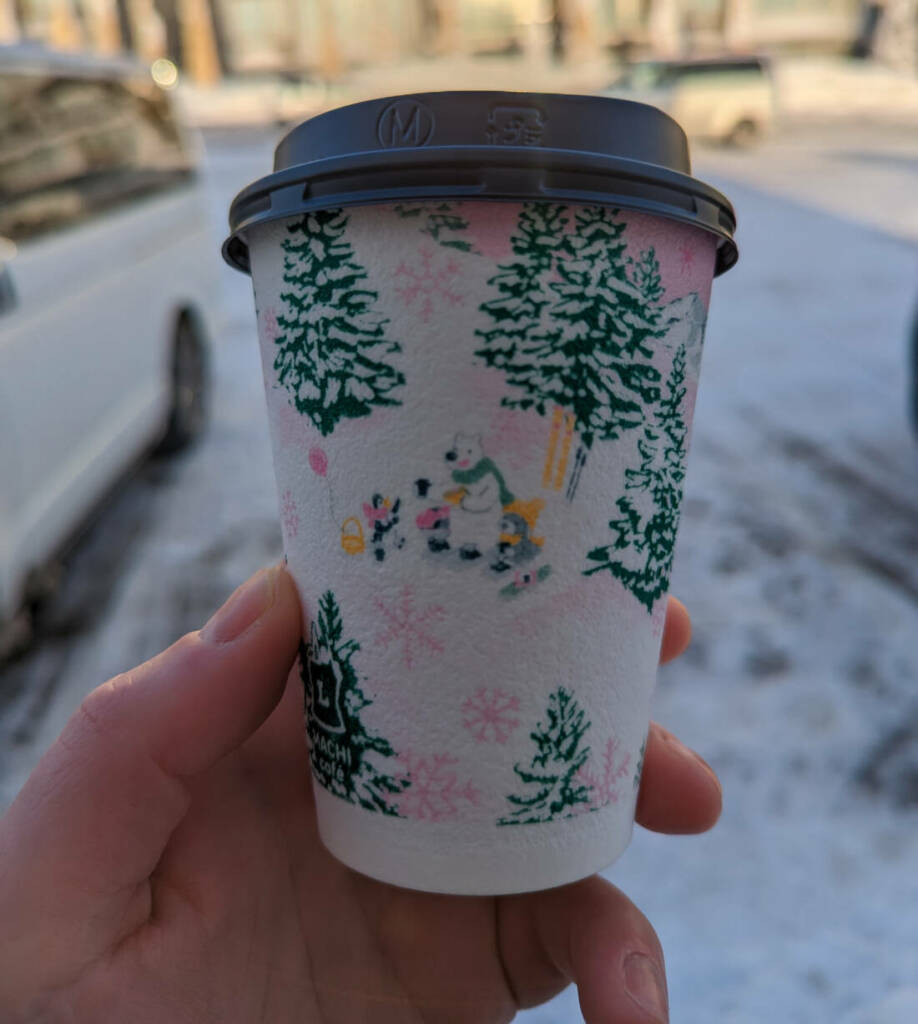 So there you have it. On your next trip to Niseko, check out these best coffee shops and you will never be short of a good coffee. And if all else fails, you can always find a quick caffeine fix from the vending machines. This is a unique and fun coffee experience in itself. My pick? Boss coffee – all black no sugar, no milk.