If you are like me and need a dose of caffeine before swinging into gear in the morning, then this blog is for you. I'm going to let you in on some local faves of the coffee world around town. Maybe you're having a rest day, need a quick fix in the morning or a mid-morning coffee break between lapping the chair.
Located right in the centre of all the mountain action in Grand Hirafu is RHYTHM AND BEANS. Perfect for a mid-morning break coffee. This Club favourite is situated in 2 places – at their grand new Rhythm Base shop near the Hirafu Gondola station, and in the centre of Hirafu village at Rhythm Main St. Enjoy a coffee here while you get your ski and snowboard equipment rental sorted or shop for a new on-snow outfit.
For a quick coffee stop, head to the quaint timber hut MOUNTAIN KIOSK COFFEE at the Welcome Centre or their partner coffee corner BASE on the second floor of the .Base Building. These are two great stops for refueling before hitting the slopes again.
GREEN FARM DELI is a locally run cafe using Hokkaido ingredients and freshly roasted beans. A great breakfast option for those craving eggs and bacon a short walk from the main traffic lights inside the Hyatt House building.
For a more relaxing coffee experience with beautiful Mt. Yotei views, visit AN DINING in the Ki Niseko Hotel, also located near the Gondola station. Run by Hokkaido local chef Shin-san, An Dining is an upmarket bar & restaurant serving great coffee through-out the day as well as pastries, bento boxes and local produce.
For those with a little more time to spare in the day, a trip into Kutchan will lead you to some great little coffee shops. Located on the main road, 1-minute walk from the train station is SPROUT. Selling excellent espresso coffee using freshly roasted beans this quaint shop is a great place to chill out. They also sell a variety of interesting items that would make for a perfect 'omiyage' (souvenir) for that someone special at home.
On the other side of town is POW BAR. Newly opened in Niseko town this year, this cafe serves a good brew as well as delicious locally made, vegan-friendly energy bars.
Last but not least, Sapporo's coffee institution BARISTA ART is opening up in new luxury villa development Andaru Villas. Located in Kabayama, midway between Niseko Village and Grand Hirafu, this coffee bar overlooks the beautiful grounds. This is a great stop where you can sit back and take your time to enjoy the famous coffee.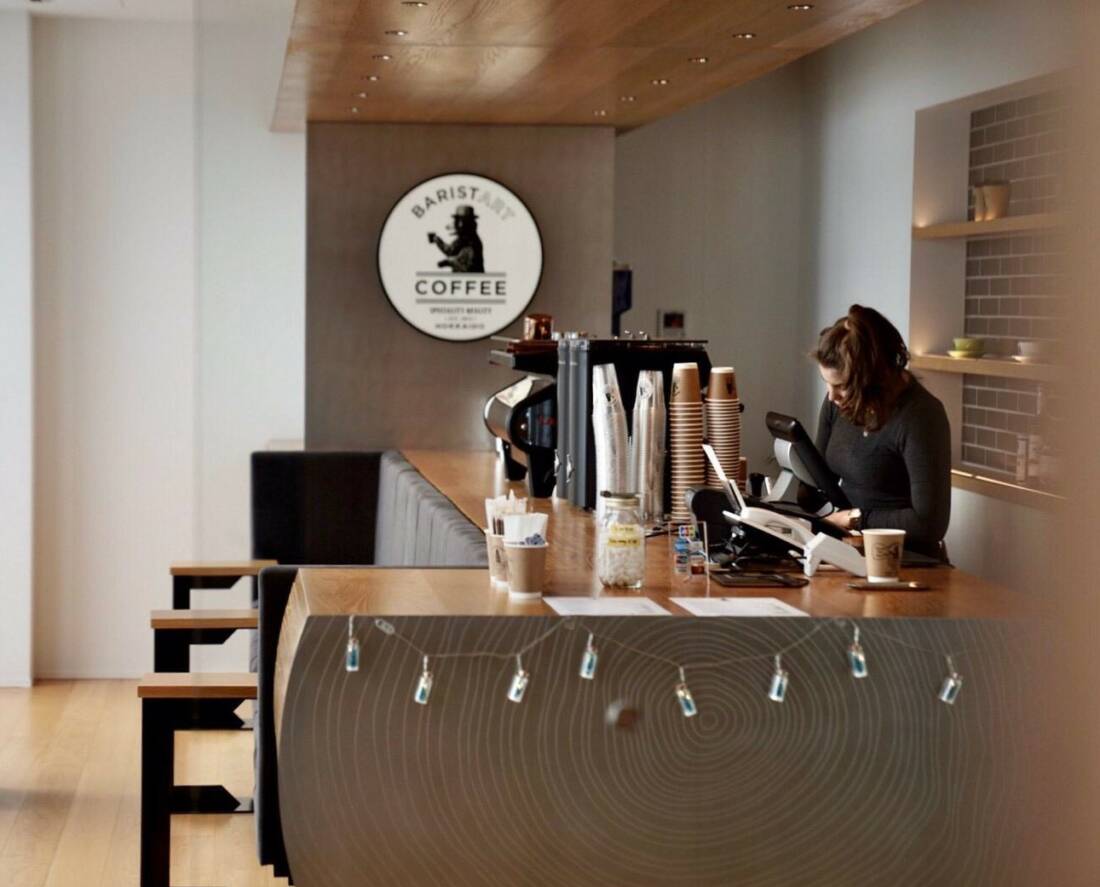 Remember, when ordering your coffee, be nice to your barista and do not be that person who orders a weak almond cappuccino with no chocolate half full extra hot 2 equals with no lid…
Written by Max Giutronich.
For more restaurant and cuisine recommendations in Niseko, check out our online The Club Magazine.