In this blog series we look at the different resorts in Niseko United. Niseko United, famously known for its amazing powder quality and being the "Aspen of Asia", consists of four resort areas – Grand Hirafu, Hanazono, Niseko Village and Annupuri. Situated on Mount Annupuri which sits an elevation of 1,308m, each resort operates its own ski lifts and has its own village. Skiers and snowboarders can access all four resorts from the mountain, including the summit peak, a pilgramage for the serious and non-faint hearted. Different skiers and riders seek out different terrain and experiences. Which resort suits your needs?
Niseko Grand Hirafu Resort
The resort in focus is Niseko Grand Hirafu. The oldest of the four resort areas, Niseko Grand Hirafu is considered to be the most popular resort. The village offers the most diverse range of accommodations, shops and restaurants, and the mountain itself offers a variety of interest and fun terrain for all levels, from beginners to advanced.
Niseko Grand Hirafu consists of 12 lifts that range from green (easiest) to black (most difficult). Let us start at the top and work our way down the mountain with some recommended rest stops along the way.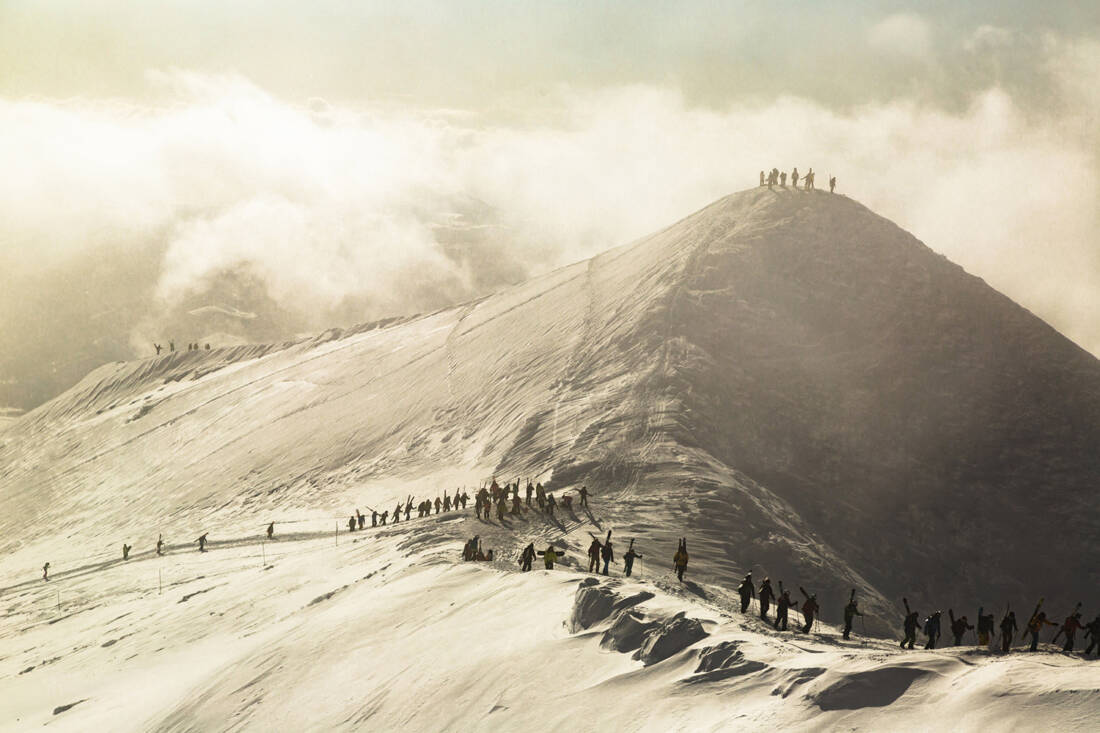 King Lift #4 and Ace Pair Lift #4 - Experts only
These lifts are all running above tree-line. All the runs that can be accessed from these lifts are black (most difficult). This indicates that the lifts should only be accessed by expert skiers and snowboarders. These lifts are also a handy tool if you want to hike to the peak of Mt. Annupuri. Only hike out of the gates if you have sufficient knowledge and the appropriate equipment. Make sure to never access the backcountry alone. Bring some friends and preferably a guide!
Recommended Break Spot: 1000m hut near the bottom of the Ace Pair Lift. Grab a cup of delicious hot chocolate and some red bean buns to get your energy back before going out again.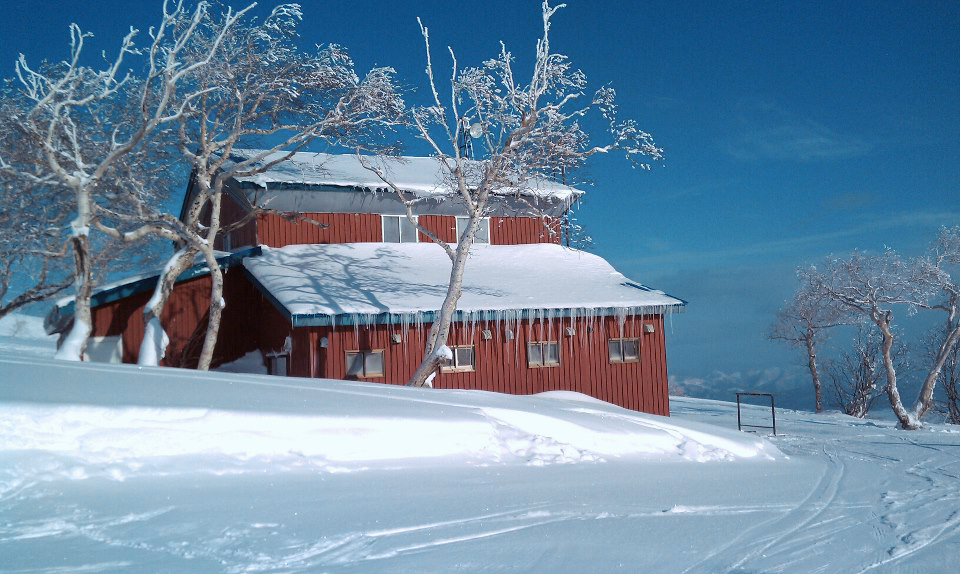 King Hooded Quad #3 and Swinging Monkey Lift
This area is interesting for intermediate/advanced levels. The King Hooded Quad #3 is a new lift that was put in during the summer of 2016. It is a fast lift that allows you to make quick laps. This lift and its surrounding slopes are great when you want to really challenge yourself. These slopes are not easy, so make sure that you feel confident before you head up. These slopes are also great when there is powder on the slopes. Go here if you want to get a few easy powder laps in.
The Swing Monkey is a shorter lift than the King Hooded Quad #3 but is great when the Quad #3 lift lines are long and you want to get a couple of quick laps in. It is also the best lift for the most direct access to Hanazono resort. 
Recommended Break Spot: King Bell Hut (at the bottom of King Hooded Quad #3 and Swinging Monkey). Try a hearty katsu curry or grab some hot snacks.
Hirafu Gondola, King Quad #2 and Ace Quad Lift #2
This section of lifts offers the widest variety of slope difficulty. You can take it easy and take Green all the way down, or you can challenge yourself on some of the steepest slopes in the region. The Hirafu Gondola is the fastest lift in the resort, and it also allows you to stay nice and warm. These lifts are also open for night riding, so make sure to give them a try during the night and daytime!
Recommended Break Spot: Ace Hill at the top of the Ace Quad Lift 2. Enjoy a great view of Yotei while enjoying a bowl of delicious ramen or Baskin Robbins ice-cream.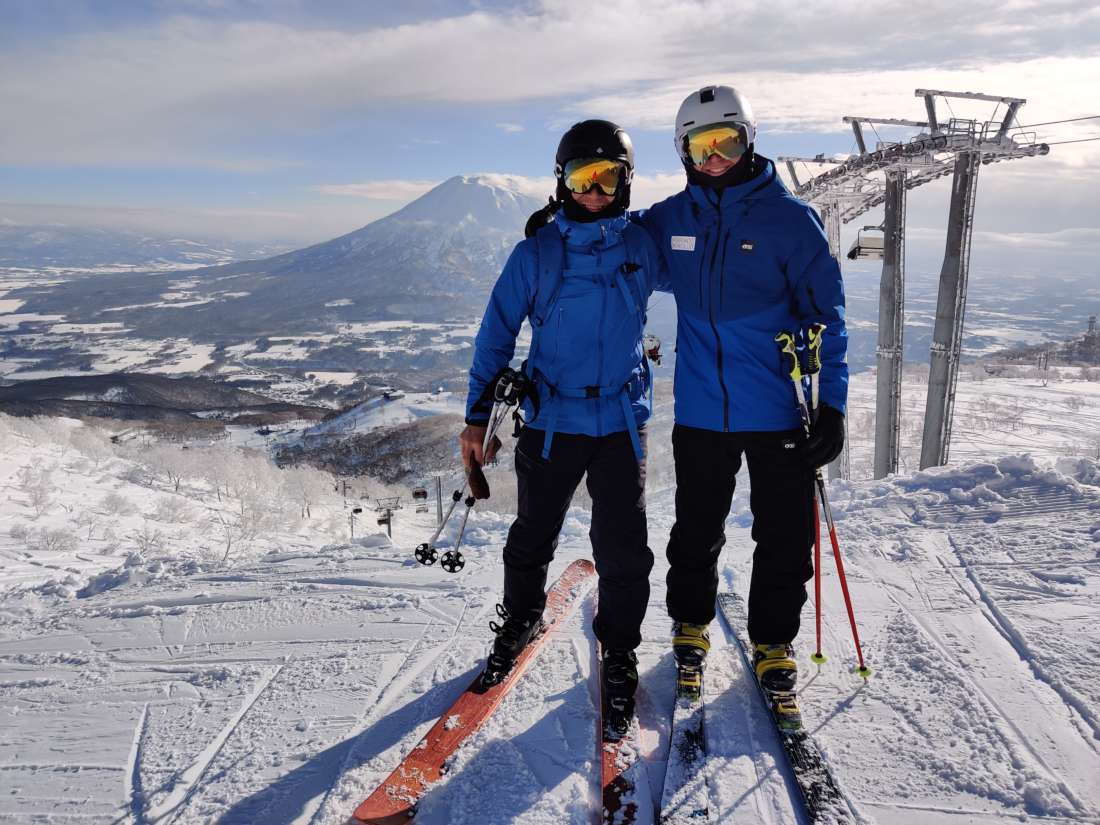 Holiday Pair #1, King Pair #1, Ace Pair #1 and Ace Family Quad #1
These are the lower lifts in the resort and are perfect for first-timers, beginners and novices. There is so much you can learn on the slopes surrounding these lifts, so make sure to spend a lot of time here if you are not entirely comfortable on your skis or board just yet. The terrain allows you to progress in a safe manner. Furthermore, the new Ace family quad lift will allow visitors to get many laps in per day.
Recommended Break Spot: Boyoso (at the top of Holiday Pair #1). This restaurant is a traditional Japanese mountain hut restaurant serving generously portioned dishes like rice topped with crab and pork katsu curry.