A trip to the snow can be lots of fun, but wearing the wrong gear can ruin a great day. Whether you are a skier, snowboarder, or observer, wearing the right clothes will keep you warm and make the cold weather extremely enjoyable. Always look to the weather forecast when packing for your trip. Some days will be warm and sunny on the mountain, and other days it can be wet, windy and overcast. Making sure you have packed for all possibilities is best so that no matter what mother nature throws at you, you are prepared. Rule of thumb: it is always better to have more than less.
Layering is the trick when it comes to getting dressed for the mountains. Wearing more or thicker (especially fluffy) types of clothes doesn't mean you will be warm. In fact, you will find yourself in an even colder situation.Dressing in layers will allow you remove or add each piece easily, preventing your body from overheating or cooling too quickly. You also need to ensure each layer is made of suitable materials so that you stay warm and dry. By keeping your body temperature steady, you can stay out on the snow for longer and avoid getting sick.
This is the layer of clothing worn directly next to your skin. Some people will refer to this layer as thermals or long johns. The best base layers use merino wool, but any insulating material and moisture-wicking will work. Also, don't forget a good pair of woollen socks to keep your feet warm.
Depending on how cold it is, you may or may not need this layer (although, in our experience, you will need at least one or two pieces of mid-layers when in Hokkaido!). Mid-layers are usually thin and made of fleece or similar material, which will provide an extra layer of warmth to your body. Do not opt for thick or fluffy layers, as these will likely cause you to sweat more and become cold as a result.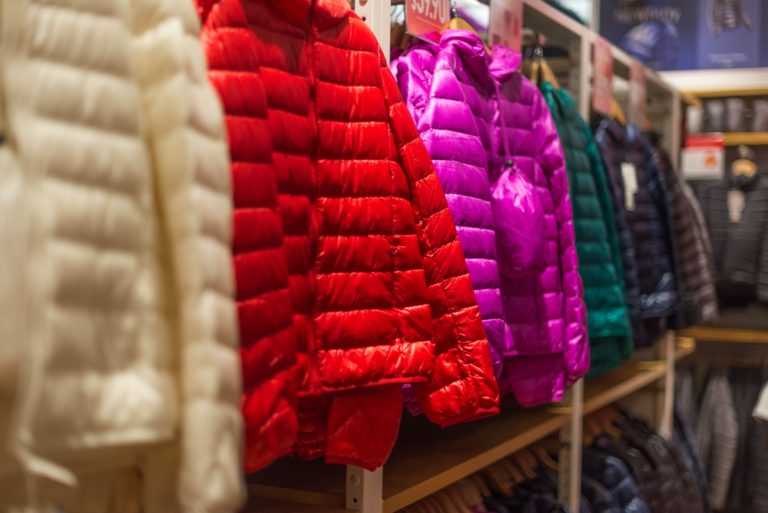 This layer protects you from the snow, wind, moisture and winter weather. Snow jackets and pants are the obvious clothing items here but don't forget things like gloves, beanies, and a good pair of insulating, waterproof shoes to keep your feet warm and dry.
The outer layer can consist of breathable or non-breathable materials. Non-breathable materials include ponchos and rain parkas, which are waterproof and relatively cheap to buy. However, as the name suggests, these materials do not breathe, meaning moisture from your body becomes trapped inside the item of clothing, leaving you feeling cold and damp rather quickly. The better material to wear on the outer layer is breathable materials such as Goretex. Although more expensive, these fabrics provide the ideal combination of keeping the rain out while allowing body moisture to escape.
The minimum recommended breathability and waterproofing is 10,000mm or 10k. Those who are more adventurous should look for clothing items with at least a 20,000+mm rating for ultimate durability.
For the skier and snowboarder
Weather in the mountains can be highly unpredictable, often changing quickly and frequently within one day. For skiers and snowboarders who are active when out on the mountain, having enough clothing and the correct type of clothing is most important. At a minimum, you will need warm insulating base layers and protective outerwear like a snow jacket. Then for those who feel the cold more, or where temperatures hover around -5 to -10 degrees celsius (usually the average temperature for winter in Hokkaido), mid-layers are strongly recommended to stay warm.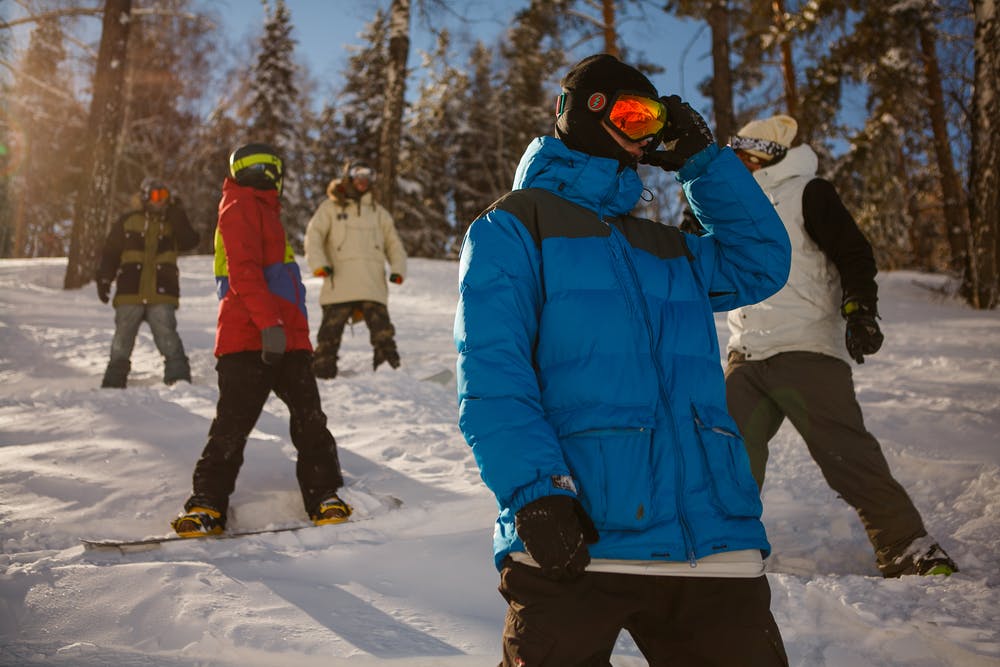 Suppose you love to smell the fresh and crisp winter air but are not one for participating in skiing, snowboarding or other physically demanding activities outdoors. In that case, you will want to wear clothing that provides insulation and covers exposed parts of the body. Body parts that lose the most heat are your head, neck, hands and feet. With a beanie, gloves, scarves and thick socks, you can stay warm and still be outside enjoying the snowy winter.
Make sure you remember to wear a helmet before heading out. As discussed in one of our earlier articles, it is essential to wear protective equipment to avoid injury as accidents regularly happen on the mountain. A good pair of goggles to protect your eyes from glare, lip balm, and sunscreen are also must-haves. It can become sunny whilst you are on the mountain, but it is still possible to get sunburnt even when the weather is overcast or snowing during the day. That's right; you can still get sunburnt when it's snowing. Although you cannot see the sun, its rays still penetrate the clouds and reflect off the snow. So be sure to slip, slop, slap before you head out onto the mountain.
Snow clothing and equipment is available for purchase from the Hokkaido Ski Club Shop. However, if you are a first timer on the mountain and prefer to hire, we can also assist with this. Contact us for more information on where you can hire, or to ask any questions about the type of gear you should invest in.