Organising your children on any given day is hard work. Let alone trying to do so for a ski holiday. How many changes of clothes do the kids need? What's the quickest way to the accommodation? What activities can they enjoy that will also give you some downtime? Planning a holiday can be a nightmare with so many things to think about. But do it right, and it is worth the effort. As a parent, I have prepared a list of the things I consider essential when planning a ski vacation.
Tired kids and long travel times do not mix. So travelling to your final destination in the most direct way is ideal. If a private car or bus is an option, do it. Don't even hesitate for a second. Let someone else handle the snowy roads and orienteering while you get some well-earned rest. Because you're back on parent duty once you arrive at your accommodation.
When going private is not an option, look for public transport to get you to the resort with the least changes. Renting a car is possible, but this is not recommended unless you are familiar and comfortable with driving in snowy conditions. Accidents often occur because people do not know how to adjust their driving skills to snowy roads. It is always better to be safe than sorry.
Tip: If you are coming to Niseko, Hokkaido, for a ski vacation, look at our article on the different ways of getting to the resort.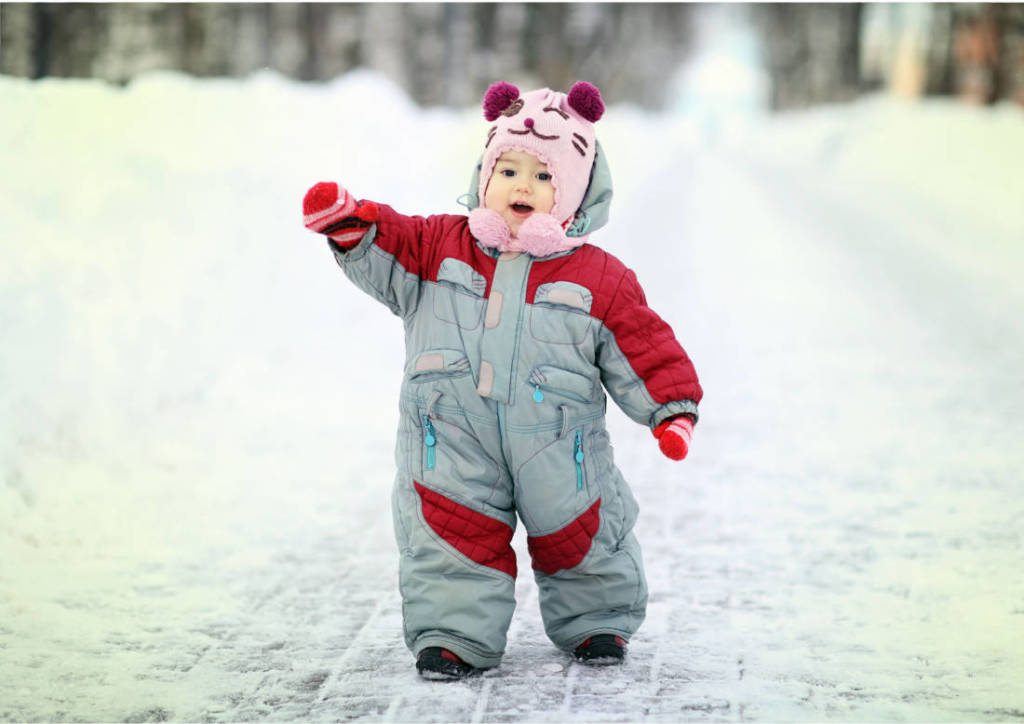 Kids need to be bundled up on a ski vacation to stay warm and comfortable. Layering is key to staying warm, so kids should wear a base layer of long underwear, followed by a t-shirt, a sweater and then a jacket. They should also wear waterproof boots and gloves, along with a hat and scarf. Avoid wearing cotton clothes because they don't insulate well and get wet quickly. Make sure to also pack sunglasses and suncream to protect their eyes and skin from the UV rays reflected off the snow. Tip: Your kids will need a waterproof jacket and pants to go over their base layers if they go skiing or snowboarding. For the socks, ONE PAIR OF SOCKS ONLY! I cannot stress this enough. So often I see children wearing several pairs of socks in their ski boots. Parents think the padding will help in a ski boot. However, this actually causes discomfort and makes it harder for them to feel the response from their skis or snowboard. It is best to get them
ski socks
which are specially designed with padding in the high impact spots.
When picking activities to do on a ski vacation, think about what your kids like doing best and what they might enjoy doing. 
Skiing and snowboarding activities are perfect for children who are old enough to snowboard or ski. Be sure to book them in for lessons, so they feel safer and more confident on the slopes. Tubing and tobogganing is a lot of fun, and it's perfect for families with small children who can't go down the ski slopes. Snowmobiling is another fun activity for kids because they can ride on the back of a snowmobile while you control it. If there is too much snow outside or too cold outside, indoor rock climbing is a good option if it is available in the resort. 
And of course, don't forget snow play. Kids can have fun building snowmen, throwing snowballs at each other, or making snow angels. Young children will especially enjoy making their own snowmen – all they need is some good old-fashioned imagination!
As important as it is to give your children a memorable ski vacation, don't forget to treat yourself too. While your children are on the slopes in a lesson, arrange to go out on the slopes yourself too. Whether you also have a lesson or just free ski, head out onto the mountain and enjoy the fresh air. Take the time to explore the village areas, enjoy a nice lunch and even sneak in a relaxing massage before you go to pick up the kids. By giving yourself some me-time, you'll be rejuvenated and excited to see your children.
It is always better to plan and book some services and activities before you arrive. This way, you don't miss out. Activities such as ski lessons and services such as transfers are often booked out, especially during the school holidays. Advanced planning will make your life much easier, and the ski holiday with your family will be fun and stress-free.