Hokkaido is known for its great snow conditions but when it comes to alpine regions, no matter where in the world you are, the weather is totally unpredictable. As we approach the latter part of the season, we've had some great weeks of snowfall but also days where the weather has taken a turn and given us lots of sunshine. With spring lurking around the corner and causing the weather to continually change its mood, the snow itself has been going through changes as it shifts between soft powder and hard-packed snow and ice.
Despite these variable conditions, you can still go out on the slopes, test your skills and have a great time. The key is preparation and making sure you are ready for whatever mother nature throws at you.
Ski holidays are always a nightmare to plan. From arranging transportation to the ski resort to booking snowsports lessons and booking dinner spots, the to-do-list is neverending. For those who just want to sit back and relax, Hokkaido Ski Club has the answer. We pride ourselves on giving you the full experience so you can sit back and enjoy your holiday. Whether it is raining, hailing, sunny or clear skies outside, we can organise private transfers from the airport to your resort, get you and your equipment from your chalet to the slopes and have you dining at some of the best local restaurants. Leave it to us, it's all part of the package.
YOUR GEAR WILL MAKE ALL THE DIFFERENCE
One of the biggest challenges being on the mountain is having both appropriate and good quality snow gear. You must be able to brave all possible weather elements be it cold, hot, snowy, wet or windy. You need gear that is going to keep you warm and dry, but without you getting sweaty and uncomfortable.
Layering is the way to go. By wearing a base layer then adding thin layers on top, it gives you the ability to shed layers if it gets too warm. If you wear thick clothing, removing them will cause a big drop in body temperature and put you at risk of getting sick.
The type of material in your clothes is important too. Materials such as polyester don't allow for breathing, leading to heat being trapped and causing the body to sweat. Since sweating is how the body cools itself down, this leaves you colder than before you put your clothes on. Not a good situation to be in. Merino is the optimal choice. It is thin, breathes and keeps you warm. Look for clothing that contains Merino. 100% merino is best but if you can't get that, a merino blend will suffice as well.
A product that the Club recommends is the Lenz heated sock. Made from a combination of silk and merino, the socks keep the wearer's toes constantly warm while out on the mountain. To learn more about how it works, read the Lenz heated sock product review here.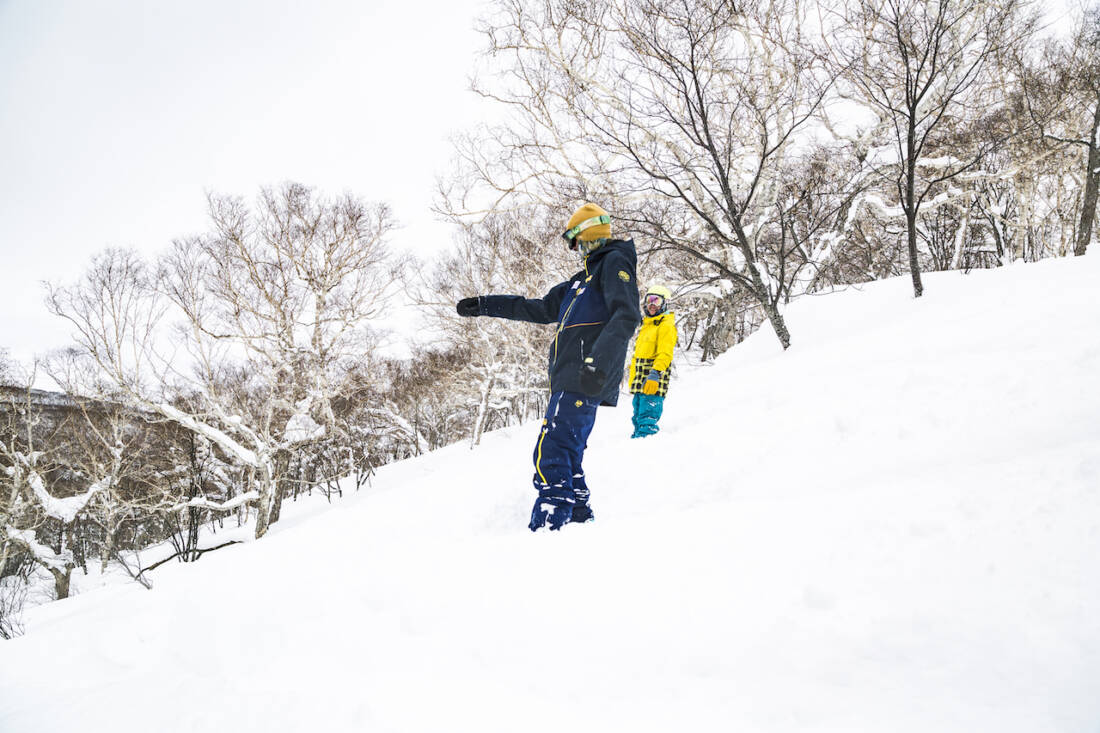 A KNOWLEDGEABLE INSTRUCTOR/GUIDE WILL HELP YOU GET THE BEST OUT OF THE MOUNTAIN
Weather conditions on the mountain are changing all the time. You can have poor visibility, high winds and rain one day, and then clear skies and perfect conditions the next day. An area that was safe to ski or ride a week ago can this week be at risk of an avalanche.
Leave it to the experts to find the best conditions for you out on the mountain. With the Club's qualified instructors and guides constantly out on the mountain, they stay up to date with the snow conditions out there. They will pick runs and areas that are suited to your skill level but will also make sure that you stay safe and have the best time on the slopes.
Hokkaido Ski Club would be delighted to assist you with your ski holiday preparations in Hokkaido. Please contact us directly at [email protected]. If you wish to book our on-snow activities, visit our booking portal.