Powder snow, sushi, ramen, onsens! 4 Japanese experiences Niseko has in abundance. After a long day on the slopes, the crew at Hokkaido Ski Club like to slip into one of the many gorgeous and reinvigorating onsens scattered around town. Lucky for you we are going to share some of our favourites.
Located next to the Mokumokutei Yakiniku tabehodai (all you can eat Japanese BBQ, delicious!), Iroha onsen boasts indoor and outdoor baths with chairs for the kiddies and oldies. The name of the outdoor bath, 'bihada no yu' translates to 'beautiful skin bath', and with silicic acid, sodium & hydrogen carbonate as the main elements will leave your skin feeling soft and supple. For those wanting to really sweat it out, there is a sauna too.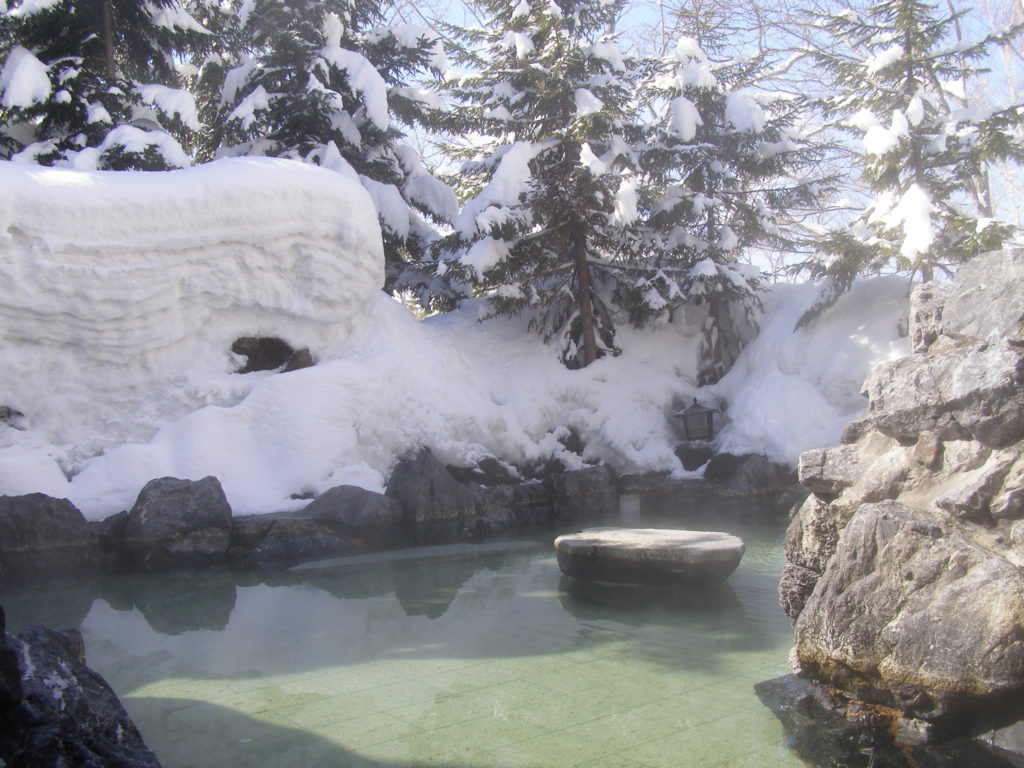 This onsen is the complete package. Super big natural outdoor pool completely surrounded by snow, delicious home-style Japanese lunch set menu (a must have after soaking in this beautiful onsen), and to round it off 3 free massage chairs in the 'relaxing room'. A true Club team favourite. You can also buy a selection of local sweets, snacks and dairy products.
Natural Resort Niseko Weiss
Located in a large Japanese style hotel near Hanazono, this onsen boasts a large indoor bathing area, as well as a smaller outdoor bath with a view of the snowy hillside, and on a clear day, Mt Youtei. Tucked away, this onsen is rarely crowded, meaning you can go into 100% relax mode. The spring contains sodium, magnesium, bicarbonate, chloride, and sulfate, helping to soothe those muscles after a day of enjoying the Niseko outdoors.
Now we have divulged our secrets it's time to talk about a little bit of onsen etiquette. It should go without saying that baths are clothes free zones, bare butts only!
A very important word of advice: After washing with the small towel, keep it out of the bath. You'll often see the Japanese balance it on their heading whilst bathing.
Finally, onsens are a place for relaxation and self-reflection, and best enjoyed in a quiet and distraction-free environment.
For more ideas and information on non-snow activities and experiences that you can enjoy during your snow holiday in Niseko, check out our online magazine or contact us at [email protected].