When out on the mountain, staying warm and dry are so important both for your comfort and safety. Hokkaido Ski Club partners with Lenz Japan, a distributor of heated products by Austrian designer Lenz. We invited Hokkaido Ski Club's ski and telemark instructor, Uroš Grilj, to test a pair of Lenz heated socks during the coldest week recorded in Hokkaido since 1957. We sat down with him to get his feedback.
Firstly, tell us why you wore the Lenz Heated Socks.
Uroš: I received my pair of Lenz Heated Socks just before the coldest week in Hokkaido [on Friday 8th February] so I tested them over a few days during that week. Temperatures in Niseko were hovering around -13 to -18 degrees so the socks couldn't have come at a better time.
What were you immediate thoughts when you opened the box?
Uroš: The box is very fancy and everything is nicely packed inside. There are a pair of knee-length black socks which have snap buttons located next to where the knee cap is. This is where the battery attaches to, of which there are two in the box. A charger is included as well as a netting bag in which the socks can be washed in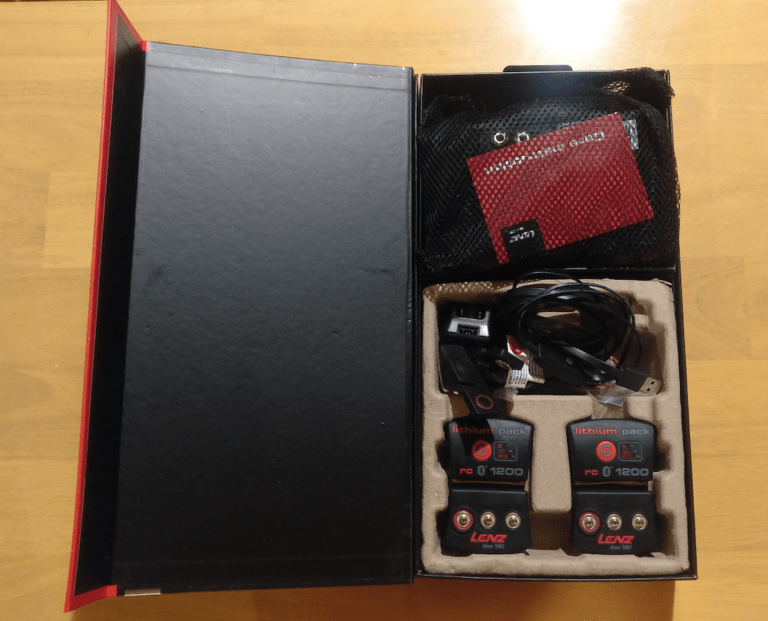 Uroš: The most important is charged batteries! If the batteries aren't charged, they won't heat up. So make sure to have them fully charged before first use. You then connect them to an app on your phone via Bluetooth, which can be downloaded for both Apple and Android phones. The Bluetooth is activated by pressing the button on the batteries. When you want to wash them, remove the batteries and pop them into the netting bag provided. Then just add it to your normal machine wash. Just read the manual for the instructions, it's quite self-explanatory.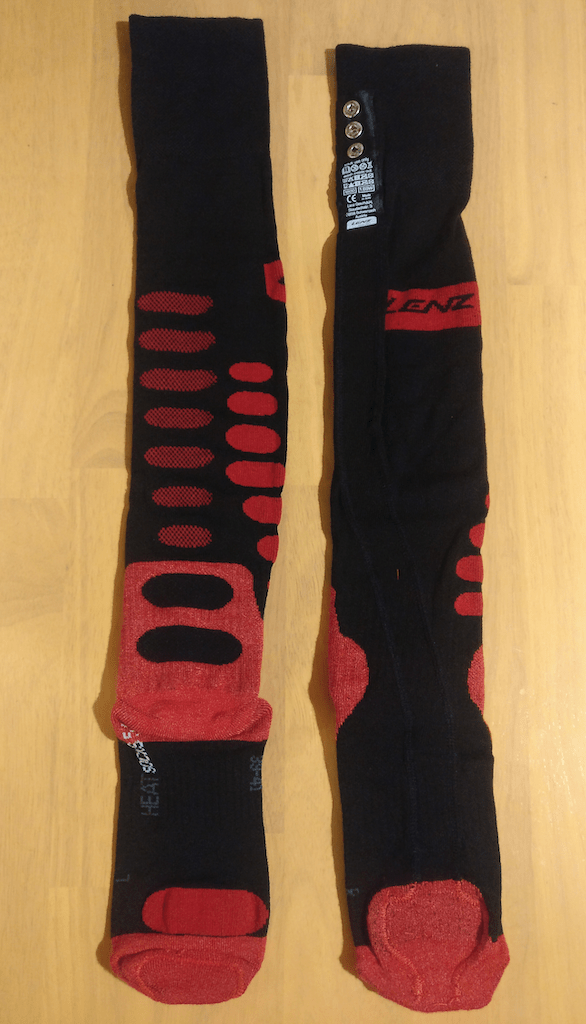 What was it like wearing the heated socks on the mountain?
Uroš: They are a lifesaver on a cold day, especially during this cold snap. They provide constant warmth and just enough so that your feet don't sweat. It's great for me when I am teaching and guiding on the mountain for up to 7 hours a day. This way I don't have to stop and go inside constantly to warm up because there is nothing worse than losing feeling in your toes and possibly getting frostbite. It would be good for those who get chillblains too as the heat keeps the blood circulating to the toes.
They're super easy to wear and use too. The app allows me to adjust the heat level and see how much charge is remaining in each sock. It means I don't have to keep pulling my pants up to play with it. I started the day off at a lower heat setting (level 2 for myself) and then adjusted them through the day. They contain merino wool in them too so they are naturally warm and soft too.
So does it feel like you've got a heater on your feet all day?
Uroš: Absolutely. The fact that I was able to keep skiing and not having to constantly go inside to take breaks was amazing. I actually tried going out without the socks on one of the days and it was unbearable. Now that I have them, I won't be able to go without them.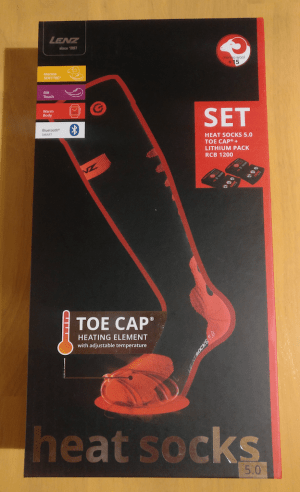 Any other comments to add?
Uroš: Because the socks contain merino wool, they don't smell so much which means you can wear them for at least a week before washing them. I would definitely recommend for those who are out on the mountain a lot. Trust me when I say they will save their life.
For more information or to buy a pair of Lenz heated socks, visit stockists in Niseko, Furano, Asahidake and Hakuba or head to the Lenz Japan online store.