Is it better to rent your ski equipment on location, or are you better off buying your own gear? It is a tough question, and it really depends on several variables. Did you know that it can still be beneficial to rent gear, even if you have already purchased a ski or snowboard setup? Let us explore the pros and cons of buying and renting equipment.
Someone who has never skied or snowboarded will first need to determine if these sports are really for them. Buying a completely new ski or snowboard set-up before your first lesson is something that we never recommend. It is always a good idea to see how much joy you end up getting out of the new sport before spending more than you should. Also, it is important to point out that you will most likely make quite a bit of progress in your first week. It could very well be that you would need different equipment in a short matter of time. Therefore, renting equipment is the best solution when you are a first-timer.
There is a slight difference between first-timers and beginners in winter sports. First-timers have never tried the sport at hand, whilst beginners have already been introduced to the basics of the sport. A beginner has already tasted the feeling, and should know some basic movements. Buying equipment could already be interesting for some beginners. It can be useful to look into buying your own gear as a beginner if you are convinced that you like skiing / snowboarding / telemarking, and that you will most likely practice the sport for years to come. This group should try to converse with their instructor, to find out in which direction they would like to progress. Skis and snowboards come in all shapes and sizes. All these different shapes and sizes have different purposes. Hence, it is important to find out which aspect of the sport you would most likely spend most time practising. However, if you are not completely sure what you'd like best, it can be interesting to look at an all-round board. What is the difference between specialized and all-round you say?  
Specialized equipment vs. All-round equipment
Specialized equipment in skiing and snowboarding is gear that was made for a specific purpose. Freestyle skis, for example, are made for freestyle manoeuvres whilst carving skis are made for great edge control. Unfortunately, freestyle skis are not great for carving, and neither are carving skis great for freestyle tricks. What to do if you would like to practice both freestyle and carving? Well, you would need an all-round set-up. If you are a beginner, there is a good chance you will be better off buying an all-mountain setup rather than a specialized setup, as it gives you some time to explore multiple disciplines. Therefore, when is it time to look into buying a specialized setup?
It is time to look into buying a specialized set-up when you get the feeling that you really start to enjoy one aspect of the sport. It might happen that you find yourself liking powder turns, but it is costing you tremendous effort to turn keep the board afloat. This might be a good time to test a few powder boards. It could also happen that you start to enjoy doing tricks. Your current board might be too heavy, and too stiff. On this occasion, you might want to look into freestyle boards. You can roughly divide skiing and snowboarding in the following disciplines:
Specialised equipment vs. All-round equipment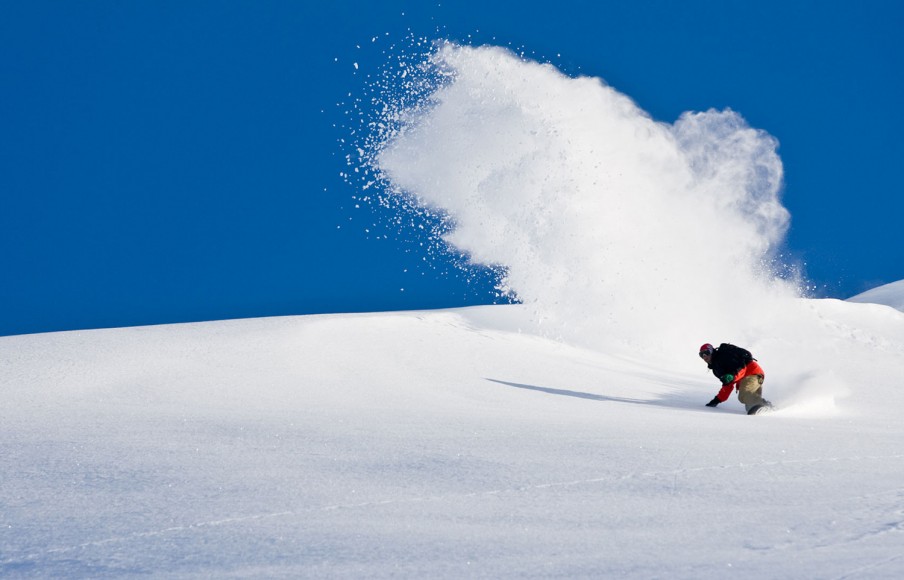 Freestyle – for tricks. Mostly useful in a fun park.
Freeride – for off-piste. Mostly useful in deep snow.
Carve / gate racing – for racing through gates.
There are major differences in skis and boards per discipline. It is therefore important to test them, talk to sales reps and find the niche that you are most interested in.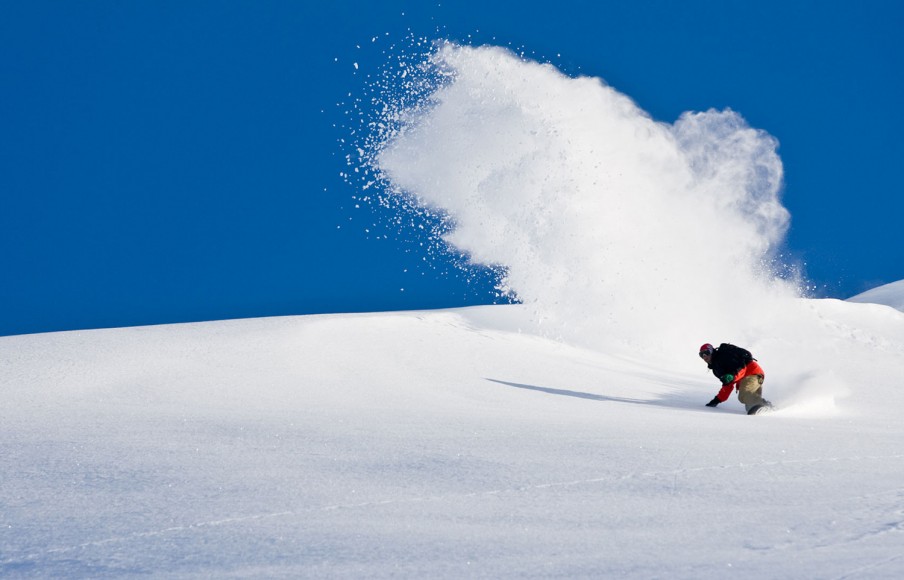 This group is almost always better off with their own equipment. However, this group can benefit from renting equipment from time to time (even when they have their own setup). There is a chance that you have been skiing for several years, that you are very advanced with your carving turns and you almost look like a pro. There is one problem: You are getting bored practising the same movements over and over again. How can you keep things interesting for yourself? Well, there are several ways to keep things interesting for you on the mountain. 
We at Hokkaido Ski Club firmly believe that our ski and snowboard lessons make all the difference. Our instructors will always be able to point you to new terrain and challenges. However, there is a chance the equipment that you have brought is not exactly sufficient for the new terrain you want to tackle. This is when renting can become an interesting option, even just for a day. It also gives you the chance to try out the newest models and technologies available on the market, which information and reviews can be found on various ski and snowboard websites.
Benefits of renting equipment for intermediate/advanced levels
If you are visiting Niseko, Japan, there are some great rental options in the resort area. Rentals like Niseko 343 have a big collection of equipment in store and will be able to help Intermediate / Advanced levels with the best possible setup. Powder riding seems to be very popular in Japan. Maybe you want to see what all the fuss is about? Why not rent a specialized powder board for the day? Renting equipment can really help you in your journey to the best possible setup. Our instructors will be able to point you in the right direction, so don't hesitate to ask us any questions related to equipment!
To avoid the rental store queues and make your holiday as hassle free as possible, book your gear before arriving into Japan. Hokkaido Ski Club can assist with arranging all equipment rental and booking as part of our Private Ski Guided Package Tours. For more information, please contact us now.