Niseko is gearing up for the return of international tourists for winter 2022/2023 as Japan gradually opens its borders. By the time season 2022/2023 rolls around, it will have been almost 3 years since the Niseko resort saw any overseas tourists. There have been many changes during this time. Old businesses have closed or moved and new ones have opened. Here are some notable differences that have taken place so you're up to date when you come back to Niseko.
New in Niseko United Resort
Hanazono 'Symphony' Gondola
This brand new 10 seater gondola opened up in Hanazono Resort of Niseko United during 2021/2022. It stops just above the Legends of Shinya run, suitable for intermediate level skiers and snowboarders. First-time and beginner skiers and snowboarders can access the beginner run, Juicy Fruit, via the mid-station. Be sure to enjoy the lovely mountain views from the comforts of the leather seats.
The construction of new hotels has continued during the pandemic. Various boutique hotels and chains have come up in the Niseko resort. Visitors will have plenty of accommodation options, including the brand new boutique hotel, 
Sansui Niseko
. This ski-in ski-out hotel is located in Grand Hirafu resort on the main Hirafu-Zaka street. It has facilities that include traditional onsens, restaurants and a playroom for children.
The iconic fine-dining Japanese restaurant, Kamimura, has added a bar to complement its restaurant and casual eatery, Kitchen. It is a great spot to enjoy a drink before dining and is also located inside the Chatrium Niseko building. For other restaurant recommendations worth visiting this coming winter, check out our 
Dining in Niseko
article.
Changes in Niseko United Resort
Riders will enjoy a new 6 seater lift with individually heated seats, footrests, and a protective bubble hood. It replaces the former 4 seater – the Hanazono 1 Quad. The lift route remains the same so take this lift to access the runs Stairway to Heaven and Silver Dream (which has changed from being a beginner green run to an intermediate red run).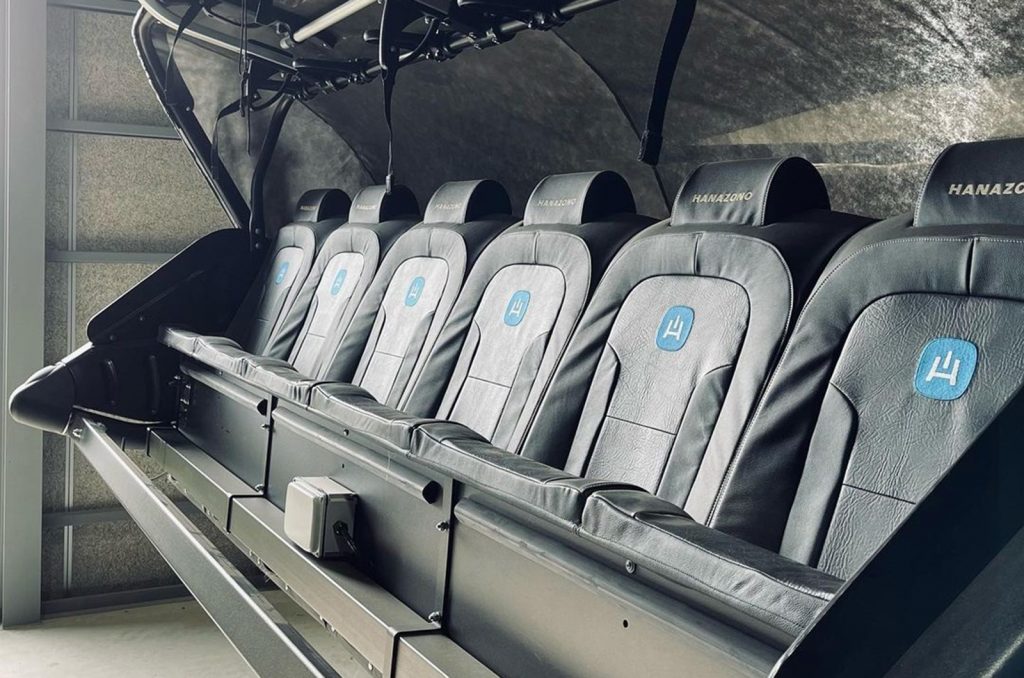 Grand Hirafu Dot Base Carpark
The Dot Base Carpark and drop-off areas are notorious for traffic jams, especially when it is an epic powder day. During these last 2 years, the Niseko resort has redesigned the layout to allow for a better traffic flow. A drop-off zone for cars has been created in the car park area, and designated bus stops are clearly marked in front of the Welcome Centre.
This ramen institution is famous for its Hokkaido Niseko "Potato" ramen. Unfortunately it is no longer in Niseko. It is now located in Makkari, which thankfully is not too far away. It is approximately half an hour's drive from Niseko and in the same building as an onsen. Nothing better than finishing up an onsen with a delicious bowl of steamy ramen.
Another popular ramen joint in the Niseko resort, Moon Bar luckily is still in Grand Hirafu. Its new home is located just a few streets away from its old place, nearby the Lawson shop on Route 343.
No Longer in Niseko United Resort
The iconic pizza joint has moved out of the Niseko United Resort. However, it's not all bad news as it can still be found in Kutchan on Route 5 as well as Iwanai town. So head down to Kutchan town to enjoy that classic Niseko Pizza pizza!
Mick's was once a great little wine bar located at the main intersection of Grand Hirafu Resort. However, he has now relocated to Sapporo. Be sure to stop there for a glass or 2 if you plan to stay a few days in Sapporo.