Deciding where to stay in Niseko for a ski holiday can feel like you have been hit by an avalanche. How do you choose an accommodation when the resort is spread out and there are so many options available? Even as a local company that has been based in Niseko United for many years, we continue to be amazed by the new developments that emerge every year. 
To help you get a better idea of this renowned Japanese ski destination, we will guide you through the resort areas in this two-part series and suggest some of our favourite places to stay. We will take you through the bustling village of Grand Hirafu and the luxury developments of Hanazono in part one, both popular resorts for holidays with family and/or friends.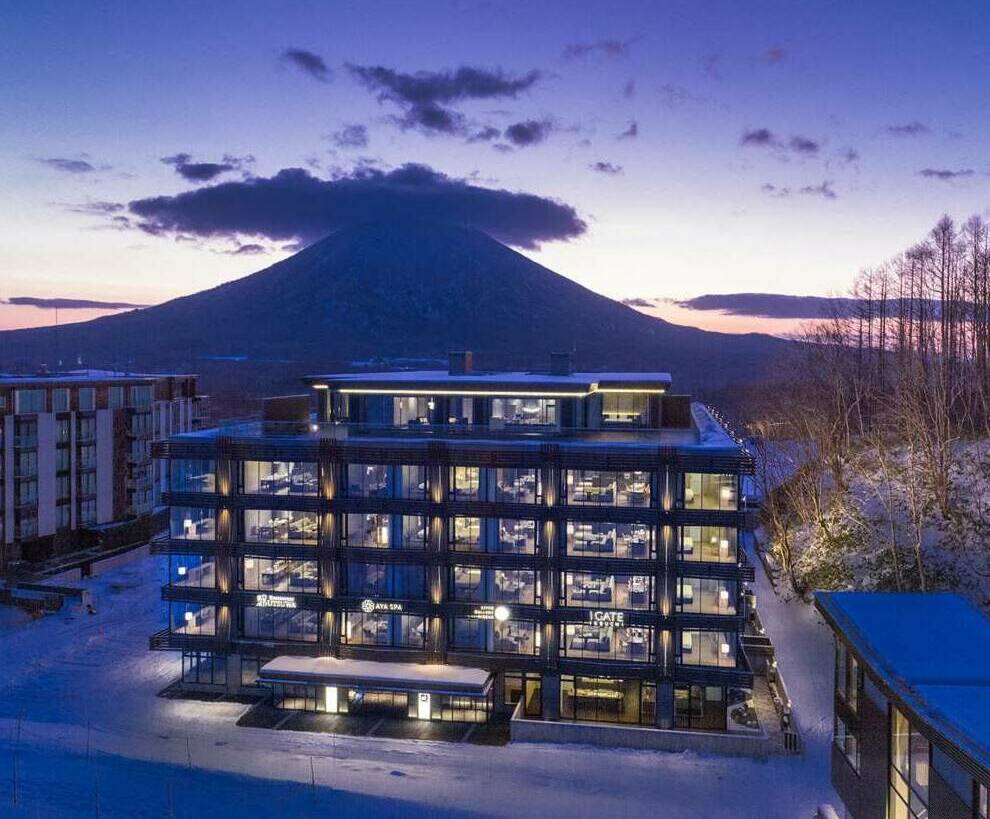 Let us start at the center of all the action: Grand Hirafu Village. The village is the most developed area of the four resorts and you will find many restaurants, bars, shops and a variety of accommodations. Our favourite ski-in ski-out hotel is Aya Niseko, located in the center of Grand Hirafu and the bottom of the Ace Family ski run. You can directly access the slopes via a high speed quad lift and walk to most of the famous places in the village. It is perfect for families as it offers amenities for kids and parents to relax. 
For those looking to skip the Ace Family chairlift and to head straight up the Hirafu gondola or Ace Quad lift, we recommend staying at Skye Niseko.  This latest large-scale development is situated in the upper side of the Grand Hirafu village and is well positioned to offer the easiest slopes access. The hotel offers a bar, onsen, ski rental, shop, spa and a restaurant. The distance to the center of the village might be bothersome to families who like to spend time outside the hotel and enjoy the village vibe. However, the hotel does offer a shuttle service and the sidewalk access is heated to allow for an easy stroll down to the village. 
Down the road from Skye Niseko is Ki Niseko, a slightly smaller and older hotel but with its own charm. Ki Niseko also offers easy access to the slopes and facilities such as an onsen and restaurant run by a local Hokkaido chef that we highly recommend to visit during your ski break or for dinner. 

Grand Hirafu also offers a large selection of other properties such as the ideally located Gondola Chalets, a stone's throw from the Hirafu Gondola and perfect for those looking for a self-catered apartment. Adjacent to Gondola Chalets in Niseko's most exclusive offering- HakuVillas. This fully catered and serviced ultra-luxury offering boasts a private chef team, butler service and private onsen with the best Yotei views in town. Choosing Grand Hirafu as the home base for your stay gives you the opportunity to explore the lively village, enjoy the great variety of restaurants and shopping, and ski the best ski slopes of Niseko United.
In the quiet area of Hanazono, the newly developed Park Hyatt Niseko Hanazono has drawn much attention with its world class facilities. The hotel offers an onsen, swimming pool, gym, bakery, bar, ski rental shop and a number of restaurants (read more about their restaurants here). It has prime position as a ski-in ski-out property just opposite the Hanazono high speed chair lift.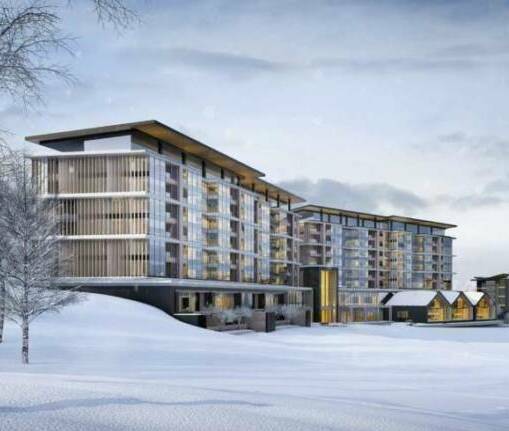 Hanazono is the smallest of the 4 resorts with good skiing facilities and amazing powder skiing areas. It is great for families and kids who are just starting to learn skiing or snowboarding as it offers a magic carpet area and a cozy restaurant at the base of the ski resort. 

There are also villa rentals in a small village across from Park Hyatt Niseko. However, the village is small and there are no amenities like those that one would find in Hirafu. Further development has been announced in the area so expect more action to gravitate towards the Hanazono area in the next few years.

Hidden in the tranquil forest just a short drive from Park Hyatt Niseko is our favourite ryokan, Zaborin. This is the place where one can forget about the hustle of the real world and be at one with nature. They provide traditional Japanese hospitality of an exceptional level that will pleasantly surprise even the most particular guests. The rooms have breathtaking views of nature where you can experience true solitude. There are also indoor and outdoor onsen baths in every room to elevate the onsen experience. A fully catered experience at Zaborin will not come cheap but if you are looking for a really special accommodation, we highly recommend it. 
Grand Hirafu and Hanazono are both excellent resort areas to be based at for your ski holiday. Each has their own unique characteristic and service offerings, and there is something suitable for everyone. If you would like more information on any of the accommodations mentioned above or assistance with booking, schedule an online call with us. We would be happy to assist you.
For our recommendation of accommodation options in Annupuri and Niseko Village/Higashiyama areas in Niseko United, check out part 2 of this series.