In part 1 of this series, we presented our accommodation recommendations for the east side resorts of Niseko United – the bustling village of Grand Hirafu and the exciting luxury developments of Hanazono. For part 2 we head over to the west side of the resort and look at where to stay in the Annupuri and Niseko Village/Higashiyama areas.
Annupuri is the sleepy side of the mountain with a more local Japanese feel. The village is scattered around but you can find a surprisingly delicious pizzeria and excellent restaurants that offer world class soba dining experiences.
Ski-in ski-out hotels are limited to the Niseko Northern Resort Annupuri, which has all the amenities one can expect from a Japanese ski resort hotel. The ski resort has mellow and wide runs that are suitable for families with kids and those getting into skiing or snowboarding for the first time. The progression of the ski slopes is gentle and makes for the best on-slope ski experience for beginners. The night life is limited, however, so we would recommend staying with your family in one of the villas in the nearby Annupuri village.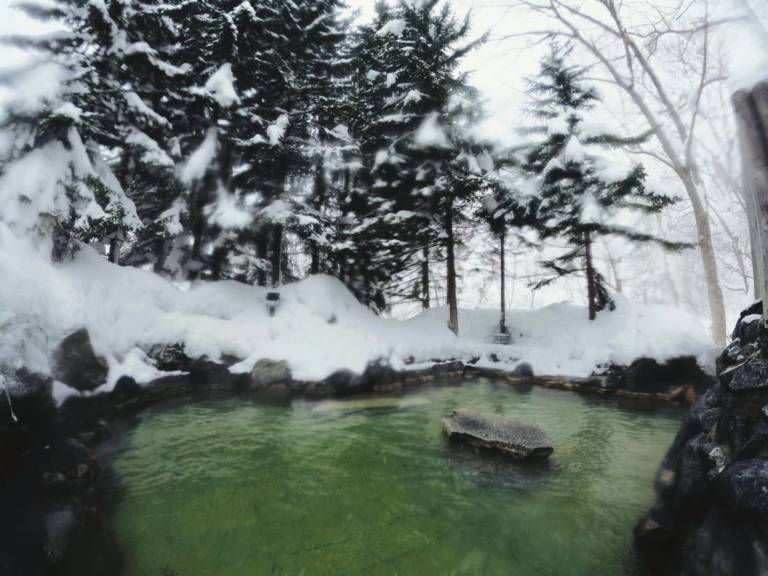 A recent development, Annupuri Gardens, offers villas and self-catered apartments that are truly world class. On the premises there is a restaurant, private bar area and bakery serving freshly baked croissants and coffee. If you stay in Annupuri, expect to commute to other areas by bus, or hire a driver or your own car as the accommodations can be a fair drive away from the ski resort and other local attractions. 

Adjacent to the Annupuri area is a smaller ski hill called Moiwa. The ski area is popular with locals as it doesn't get as busy and offers smaller, more family friendly facilities. Moiwa is not part of Niseko United ski pass so make sure to plan your vacation with that in mind if you want to go there. If you want to access more ski terrain, a car is the best option to get around. Moiwa will be developing in the future with the arrival of Aman Niseko in 2023. Until then, the best accommodation options are chalets, Hotel Kanronomori and One Niseko Resort Towers hotel. The area is well known for its onsens so be sure to explore the healing waters after a day of skiing or snowboarding. 
Niseko Village/Higashiyama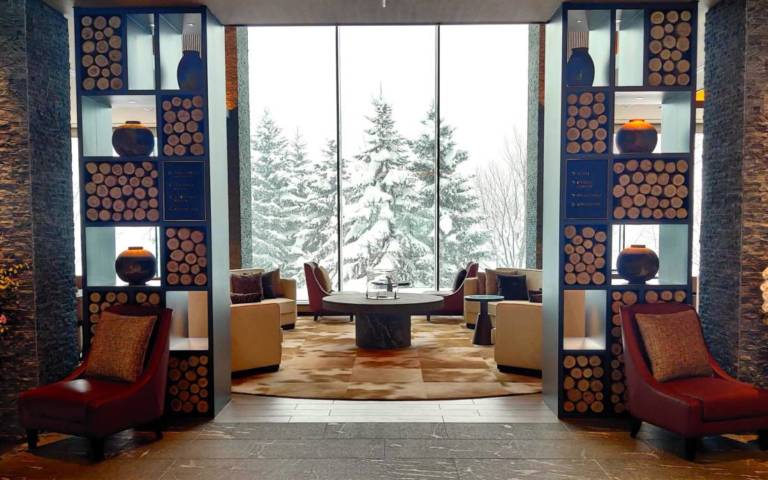 Driving back to Hirafu past Annupuri ski resort is Niseko Village. As you pass the famous Milk Kobo sweets factory, you will easily spot the large Hilton Niseko Village hotel that towers up ahead. The hotel offers all the amenities one needs for a short trip to the snow. The rooms are a little small and despite the lack of luxury, the Hilton Niseko Village hotel is a great place for families as there are convenient facilities in the hotel and an easy access to the ski slopes. 
Just a short walk away past the village shopping area is the newly built Higashiyama Niseko Village – Ritz-Carlton Reserve. With its 50 rooms and three restaurants, a gym, onsen and spa, this boutique hotel offers great services. Rooms feature Yotei or Annupuri mountain views with some having their own private onsen bath. The hotel claims to be ski-in ski-out but this is somewhat questionable as the terrain is completely flat when you enter and exit the hotel's ski valet. The chairlifts and gondolas are not close to the hotel so you will have to walk (with skis on or off) to access them. If you are looking to get into the deep powdery snow early, it will take some time to get to the slopes so we suggest waking up early and walking across to the Niseko Village gondola to get in the line. 
Niseko Village ski resort offers great terrain for expert skiers, though the lifts are old and sometimes slow due to the weather. Families will enjoy the mellow and rather flat slopes at the bottom of the mountain. After skiing, one can relax/wind down in other hotels in the area including Green Leaf Niseko and Hinode Hills, in townhouse-style accommodation such as Kasara Niseko Village Townhouse or new chalet developments like Koa and Foxwood. Niseko Village also has many Japanese style pensions for those who prefer a budget accommodation plan. If you want to experience some of the famous restaurants, we always suggest hiring a car or a driver to take you around as the area is large with limited accessibility during the winter months. 
We hope we have given you a better understanding of the Niseko United Ski area. We have picked a few of our favourite places but Niseko has so much more to offer with accommodation options available for all budgets and needs. If you are still feeling overwhelmed with planning your next Niseko ski trip, talk to us and we will help simplify the process to make it easier for you. Our team can organise and book your entire Niseko ski trip. Including accommodation, airport transfers, ski rental, ski and snowboard lessons, private chefs, photography and more. Simply send us an email or call now.
For more information or assistance with holiday planning and booking for Niseko, contact our Concierge Team at [email protected] or call directly on +81 80 9576 4381.