Writer: Narumi Shiraishi, Marketing Specialist; Editor: Anthea Hung, COO
Global news headlines have been buzzing about the onset of the El Niño cycle. So for winter enthusiasts who eagerly await the coming winter season in Niseko, the question on everyone's mind is: How will the El Niño pattern influence the snowfall in Niseko this year? Will the legendary walls of powder snow withstand the changes, or will they dwindle to mere piles? In this blog, we take a closer look into the interesting relationship between Niseko's snowfall and the climate patterns, and what lies ahead for your winter holiday in Niseko in 2023/2024.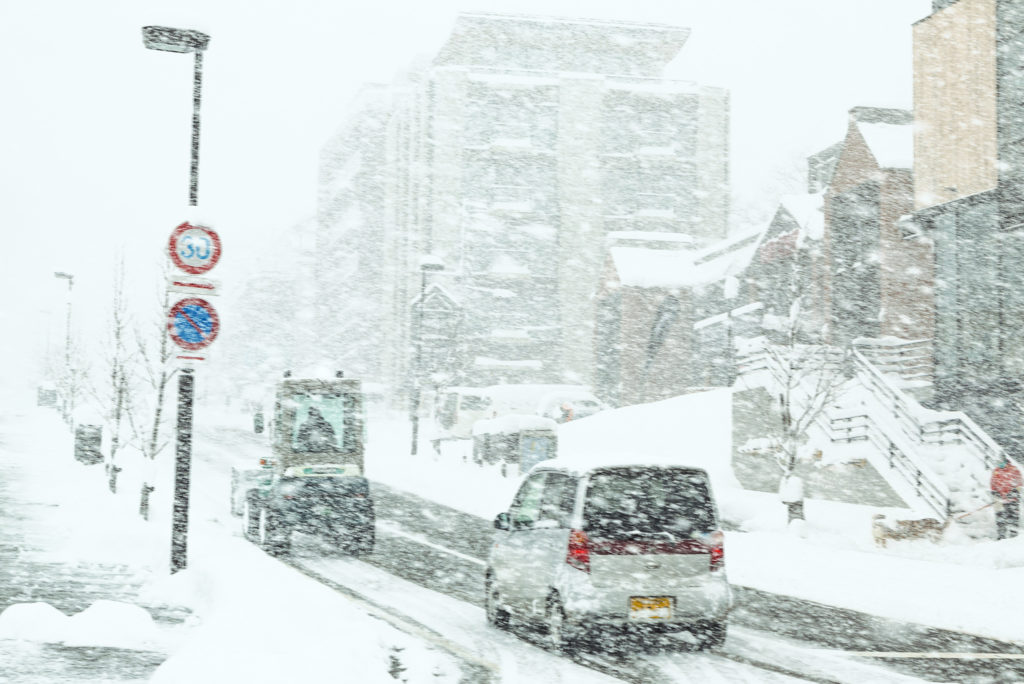 El Niño, together with its counterpart, La Niña, are two significant phenomena that drive the Earth's climate system. El Niño is a climate pattern that can have a global impact on weather conditions. Its real meaning is Little Boy in Spanish. The initial name was El Niño de Navidad, which means the Christmas Child, because El Niño typically peaks around December. It is at the time of the Summer Solstice in the Southern Hemisphere when the warming of the ocean surface temperatures South of the Equator in the Pacific Ocean occurs.
El Niño affects our weather remarkably. During this phase, expect warmer than average global temperatures, rains, droughts and other climate patterns. The El Niño cycle changes every two to seven years, on average, and its impact varies depending on location and from event to event.
From the latest records, it seems that we have just left the La Niña phase -which is the opposite event- and are just entering into the El Niño cycle, which experts say will likely make 2024 the world's hottest year.
How will El Niño affect the snowfall in Niseko this winter?
Historically, El Niño and La Niña have affected the snowfall in Niseko in different ways. Below is a table of the historical snowfall levels and the affecting climate cycle.
If we observe the table records above, it seems that El Niño years have seen lower levels of snowfall compared to La Niña years on average. Yet in taking a closer look, we can also see that the snowfall totals have decreased every year over the last three years of the La Niña cycles. Given that this pattern is known for having cooler-than-average temperatures, we should expect higher snowfalls, right?
If we then look at which winters were the ones with the highest and lowest snowfall records the lowest record of snowfall in a decade was in 2016 to 2017, with a total of 686 cm. The second lowest was 728cm in 2019-2020. The highest record we experienced in 10 years was during the 2012-2013 winter season with 1493 cm. That is a lot of difference! And these years surprisingly were under a neutral climate pattern, not El Niño like you would expect.
The last El Niño cycle in 2018 to 2019 left us with a total snowfall of 951 cm. Compared to last year in the La Niña cycle, we had 1006 cm, which is not a big difference.  In 2014-2015, the El Nino cycle brought 1144cm, which is more than the last 2 years of La Nina. With such inconsistencies, do these climate phenomena really affect the snowfall? Can we really say that global warming will seriously affect seasons seriously? Or, will it just be something temporary?
Will there be snow in Niseko during the El Nino cycle?
What we can conclude is that snowfalls are unpredictable, no matter what the climate phase is. So whether the snowfall in Niseko will be affected next season remains to be seen. But one thing's for certain. Based on historical data, Niseko will definitely receive substantial snowfall and will continue to be the number one family winter holiday destination of choice in Hokkaido, Japan.
So if you have been holding off on booking your next ski holiday for fear of no snow, do not hesitate. Make sure you get your winter gear ready, book those flights for your family and/or yourself, look for comfortable and convenient accommodation, and plan some ski or snowboard lessons quickly, so you don't get caught out by unpredictable circumstances.