Niseko is a great place to spend your summer. Famous for its huge amounts of snow, skiing and other winter activities, this destination offers so much more during the warmer months. After the snow melts and cherry blossoms bloom in a picturesque spring, Niseko welcomes some well-deserved warmer weather. There are so many reasons why we love spending the summer in Niseko. The temperatures are pleasant, fresh and delicious local produce are in abundance, and a wide range of activities are on offer to enjoy. Let us share with you the secrets on why more and more people are making Niseko their summer holiday spot.
Located in Hokkaido, the northernmost island of Japan, Niseko doesn't get hot as much as Tokyo and southern Japan. This makes the summers here very refreshing in comparison. The temperatures rarely peak 30 degrees and the humidity level is much lower. This means that the evenings get nice and cool with the mountain winds, allowing for a good night's sleep. The hot weather only lasts for around a few weeks during the peak summer months of July and August. That is why you will love visiting Niseko, if you are looking to take a break from the hot and humid cities.
People come to Niseko to indulge in fresh ingredients and the most delicious dairy products and seafood. This is the place where one can enjoy carefully prepared food of high quality for a fraction of the price charged in the big cities. Food plays a huge role in the lives of the local people. Most of the residents work in agriculture or the food industry. So rest assured you will be spoiled for the best quality food you can imagine.
Summer offers plenty of locally grown organic vegetables and fruits, and seasonal seafood such as uni, mackerel and squid. Since the days are longer, you will see many locals take advantage of the barbeques in front of their houses. On their grills you will find all the famous produce from the sea, vegetables and meats. This has made BBQing a particularly popular activity for visitors to the area. And of course, don't forget the famous soft creams and sweets. With Hokkaido being the largest milk producer for the nation, you can find local dairy shops and soft-cream ice-cream stands on every corner in Niseko. Sweet shops and other amazing creations also cannot be missed, such as these 5 Niseko cafes for sweets that we recommend in one of our earlier articles.
Now that you have tasty food to support your Niseko adventures, what kind of activities are popular that you can do? Here is a wide variety of summer activities you can imagine, so we have picked a few that you should enjoy when coming to NIseko.

Imagine all the snow covered mountains and hills. When the snow melts, the fun of exploring the green scenery, fresh air and blue skies begins. Niseko has many active volcanoes that add up for the fun of hiking and a different perspective. You can climb up a dormant Mt. Yotei volcano, which stands 1,898meters high above the village. It is not an easy hike but the reward of expansive 360 views at the top is worth the effort. Not to mention the breathtaking view inside the volcano crater. There are many smaller mountains in the area that you can climb, from where you will get amazing views of the Sea of Japan, the valley and the Pacific Ocean. The Niseko mountain range has many small volcano shaped mountains that can be hiked in a day. Or they can be combined in a multiday traverse that leads hikers all the way from the village to the sea.
Hiking in Niseko is perfect for families and more seasoned hikers alike. There are plenty of options to choose from, from short hikes to vertical rock climbs along the sea. Look out for wildlife such as deers, foxes and many beautiful birds and eagles but be aware of less friendly animals too, like brown bears. Always take care when hiking and make sure you are prepared and stay within your ability and fitness level.
Golf is very popular in Japan and playing in the mild temperatures of the beautiful and lush green Hokkaido makes this area a world class golfing destination. There are over 140 courses in Hokkaido alone with most concentrated around the Sapporo area. Those in the Niseko area are known for spectacular views and challenging courses. They offer great amenities and meticulously maintained grass. Expect to play 18 holes on most of the courses and use a buggy to get around. You can always hire the gear at the club houses and arrange for the caddy as well. The club houses are perfectly stocked with all the gear you need, restaurant and other facilities such as onsen, lockers and bathrooms are on site of most of the golf courses. The courses range in difficulty and each has a unique view.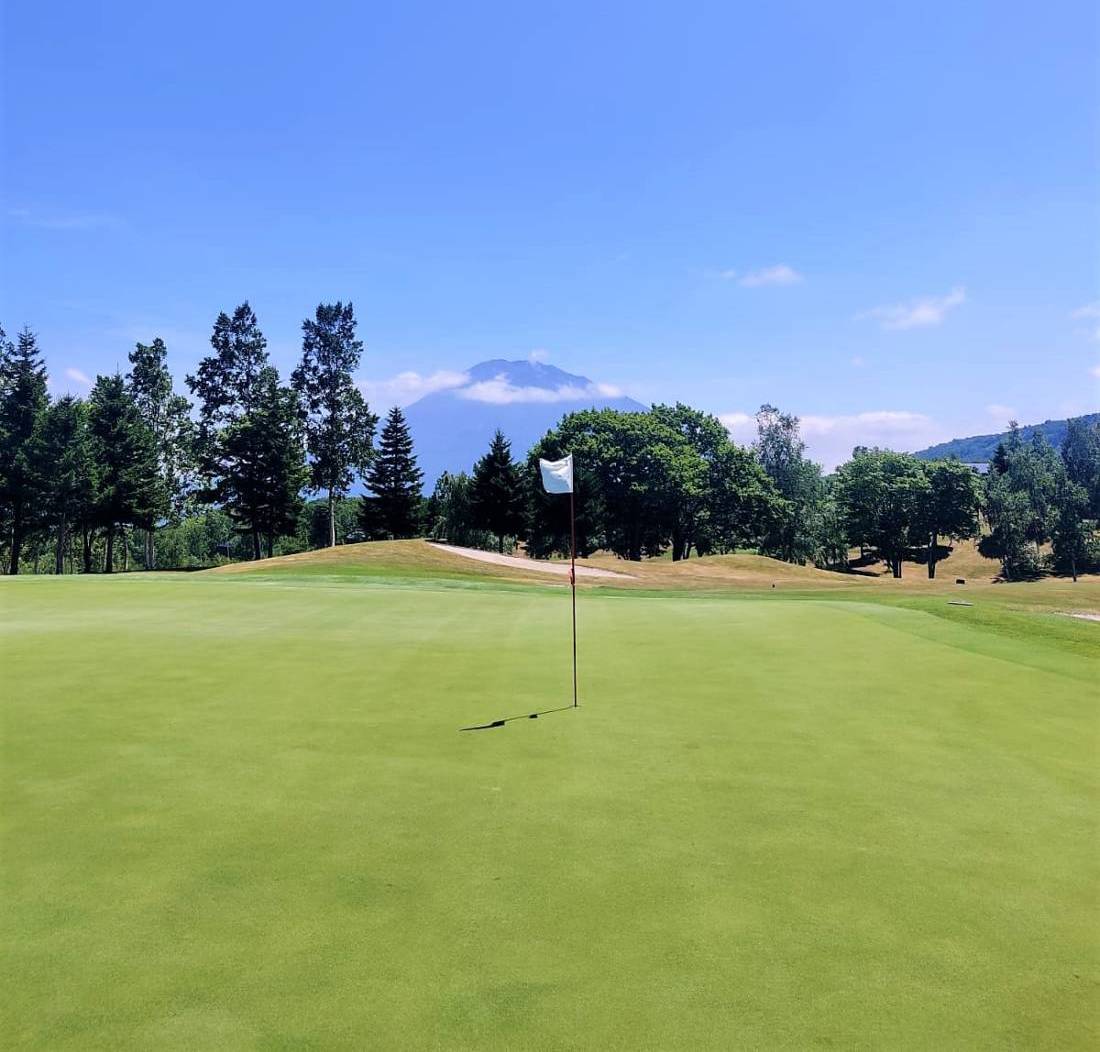 For those who find golf too long, an alternative activity worth trying is Park golf. Invented by the Hokkaido people, park golf is a shorter and fun packed game. One can play using just one wooden club and one ball (slightly smaller than a baseball). There are normally 4 courses with 9 holes centered around the club house. The game is played on well-maintained grass and the holes are between 50 and 90 meters apart. It is a perfect game to play with kids or a group of friends who want to enjoy a nice walk in a park and fresh air. However, do keep in mind when playing that this is a serious game and like golf, has a loyal following.
Rafting is the most popular activity on the Shiribeshi river that flows through the Hirafu Village. However there are many other ways to enjoy the day on the water. For example, swimming in the clear waters of Shikotsu lake, Toya lake or the sea of Japan are all possible. You can snorkel or even take a deep dive to see what lies under the surface. Canoeing and stand-up paddle boarding (SUP) around the rivers, lakes and the coast of Japan sea is perfect for those searching for secret bays and breathtaking nature.
The Niseko area is a cyclist's paradise. The mountainous terrain, cooler weather, quiet roads and polite drivers make the area a favoured destination for cyclists from within Japan and overseas. The routes wind through the mountains and can extend all the way to the ocean, giving riders different scenery. There are several events held every year including the Hanazono Hill Climb and the UCI Niseko Classic Event, which sees both professional and amateur riders tackling challenging courses.
There are also more mellow routes for those looking to enjoy a casual countryside ride. From cycling through potato fields to stopping off at farms and shops to sample the local produce, Niseko is a lovely place to explore with a 2-wheeler. Both standard bikes and e-bikes are available for hire so this is a good activity for everyone to enjoy.
Driving around Hokkaido is a great way of exploring this large island. One can stop at the "Michi no Eki" a roadside stop that caters to drivers with all sorts of local arts and crafts, food stalls and fresh food markets. They are perfectly positioned and serve as a tourist attraction and information centre for the area. Some of the stations even offer onsen and restaurant facilities so you can stay in your car and not worry about checking into a hotel. During our time in Hokkaido we have explored all the popular spots and can plan and arrange driving trips for you as part of our Green Season Guiding program. Feel free to get in touch with us for information.
Amusement Parks and Sights
There are many family-friendly options that both the kids and adults can enjoy. From an adrenalin filled day at Rusutsu amusement park to learning about the indigenous people of Hokkaido at Upopoy National Ainu Museum and Park, as well as many nature reserves and zoos, there are many parks and sights that the whole family can spend the summer days at.
Spending the summer in Niseko is the perfect getaway for friends and family. With plenty of activities, delicious food and pristine nature, Niseko has everything you need (and want!) for the ideal summer holiday. If you would like suggestions on other summer activities or have a great activity that we can recommend in a future article, please get in touch with us at [email protected].